ONLINE COURSE BY
KONSTANTIN STERKHOV
Let's paint unbelievably realistic cats and discover top secrets from a world-renowned artist

Language: English

Let's paint unbelievably realistic cats and discover top secrets from a world-renowned artist
---
full HD lessons in English
---
slots for the tariff with Konstantin's feedback
---
full HD lessons in English
---
slots for the tariff with Konstantin's feedback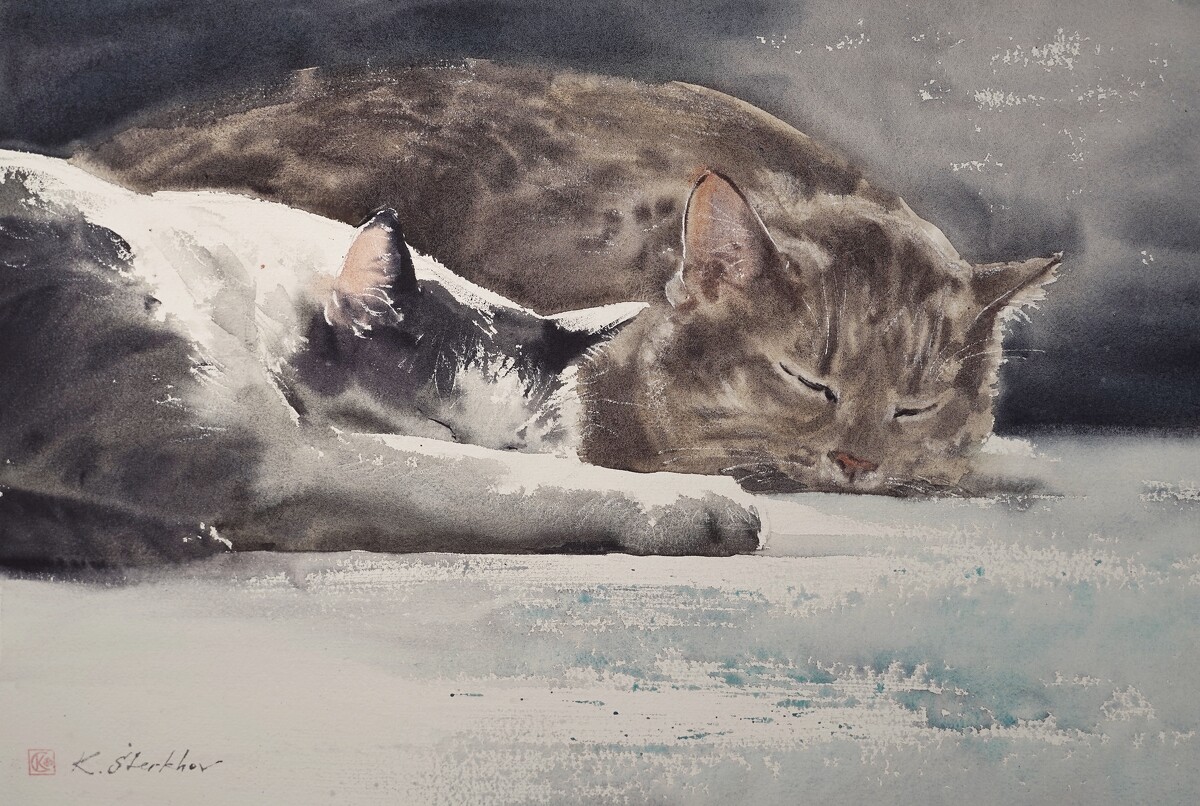 Because they're an artist's paradise!
On their example you can learn numerous nuances of anatomy and composition, learn to see the beauty of line and form, learn to combine different textures from fluffy fur to sharp ears and whiskers.

Our course at a glance...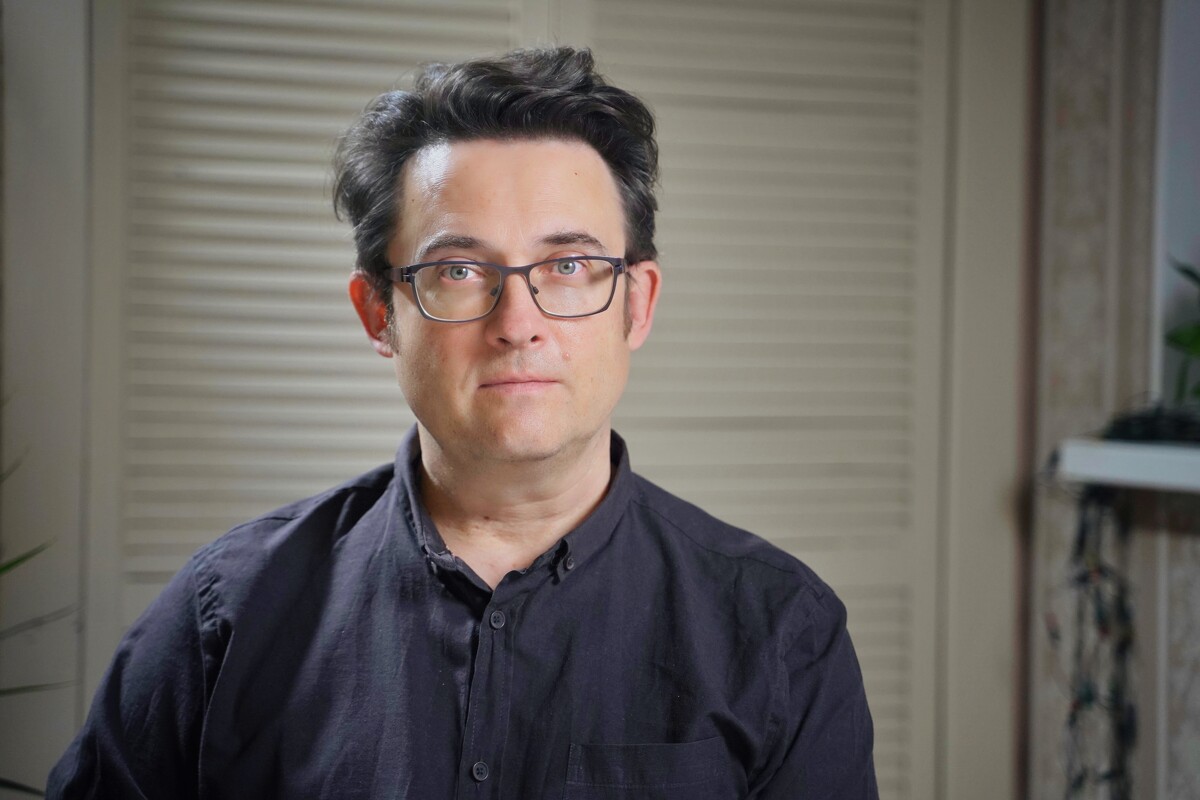 Over 30 years of painting experience and 20 years of teaching practice

Participated in 70 international and 10 solo exhibitions, member of the jury for various international competitions

My paintings are placed in museums, private and corporate collections worldwide

Author of the book «Masters of Watercolor» and the founder of the magazine «Planet of Watercolor»

Brand ambassador of the leading producers of art materials (Daniel Smith, Roubloff, Nevskaya Palette)

Member of Artists Union of Russia, Saint-Petersburg Watercolor Society, and Watercolor Society of Finland
Examples of Konstantin's works
To paint with a brush without outline drawing, to see the silhouette and big shapes in general and find the right proportions
To paint realistically cat's face and its parts
To transmit softness of the fur and sharpness of the ears and whiskers
To apply the whole range of watercolor techniques on dry, on wet and combine them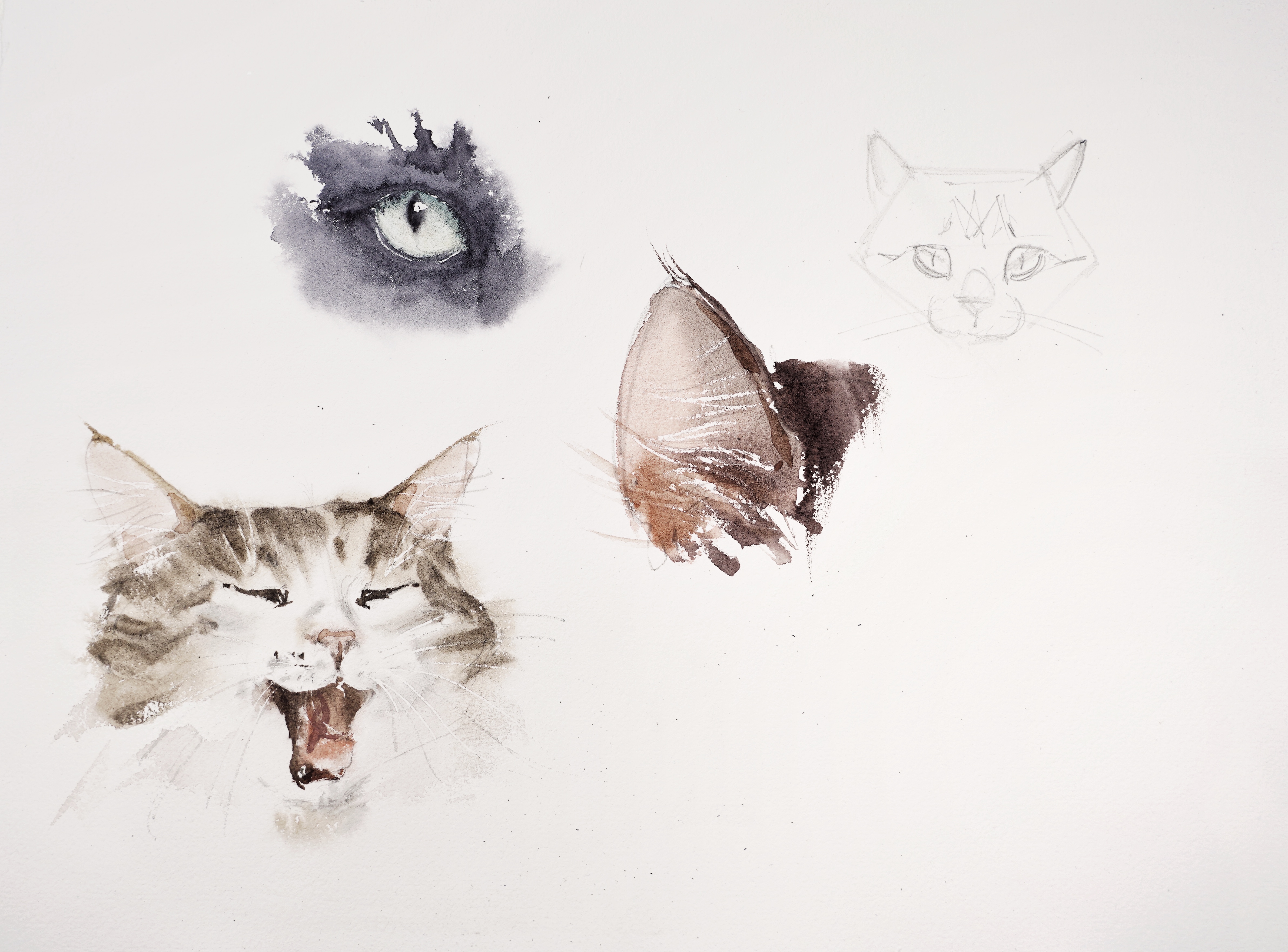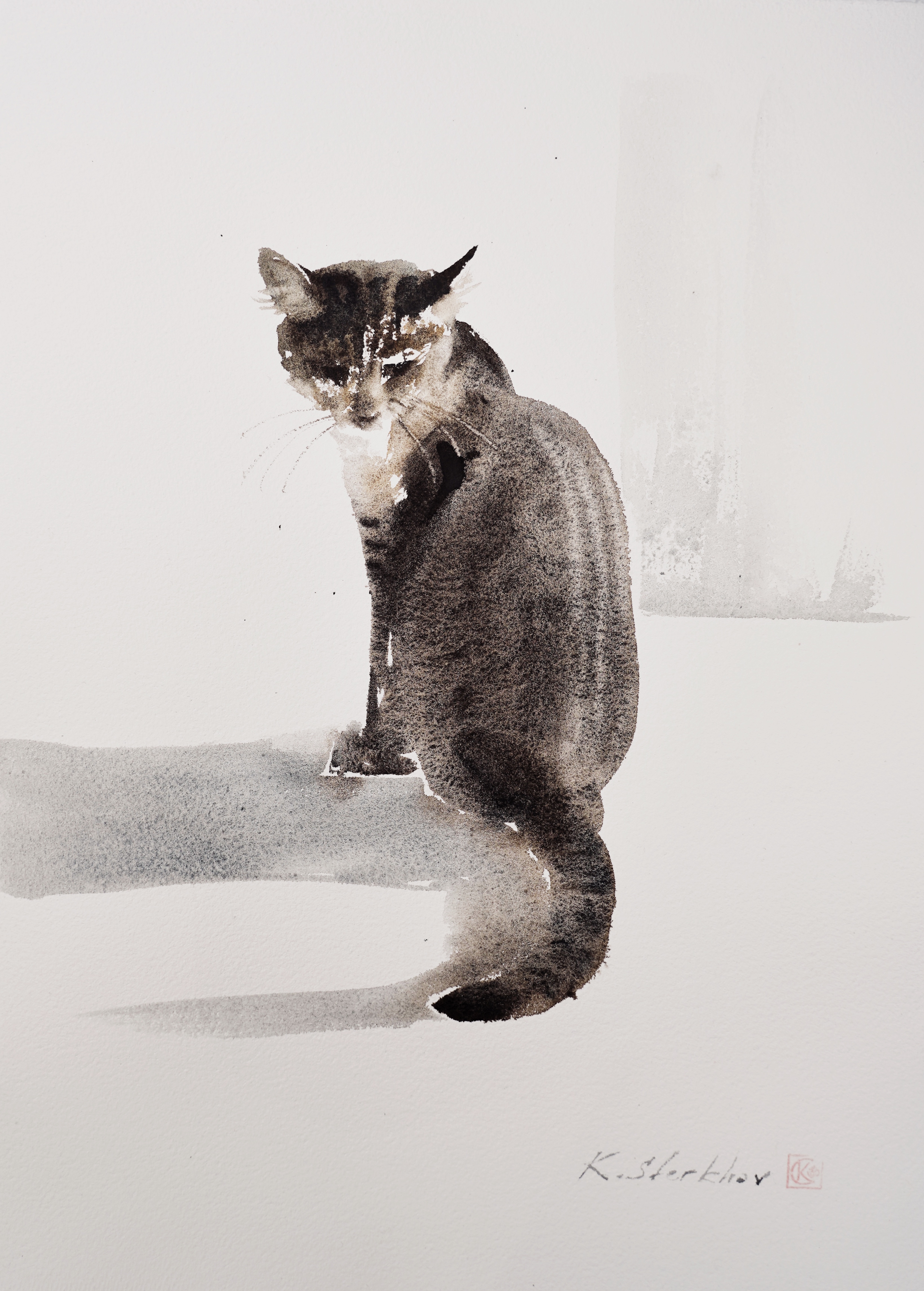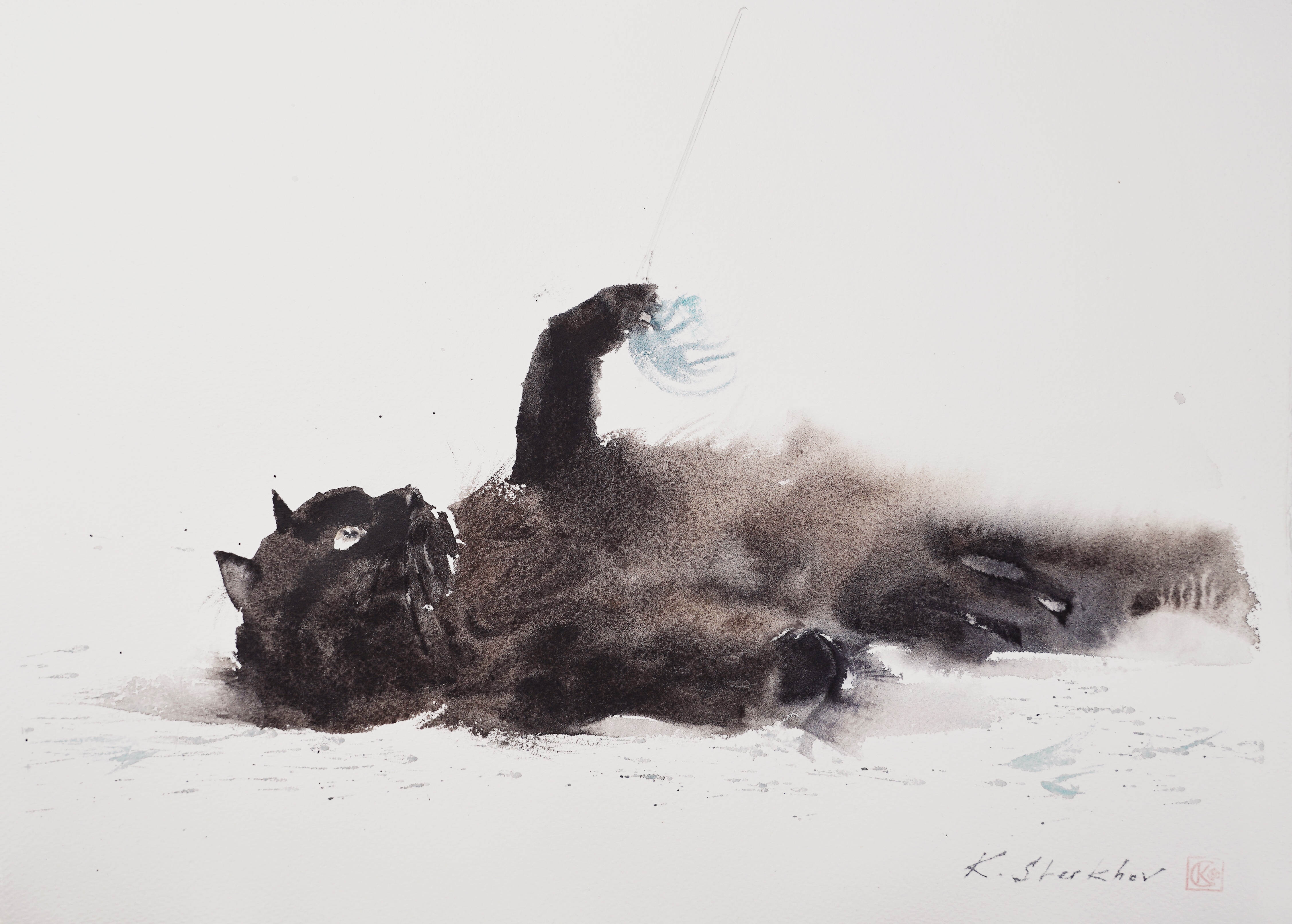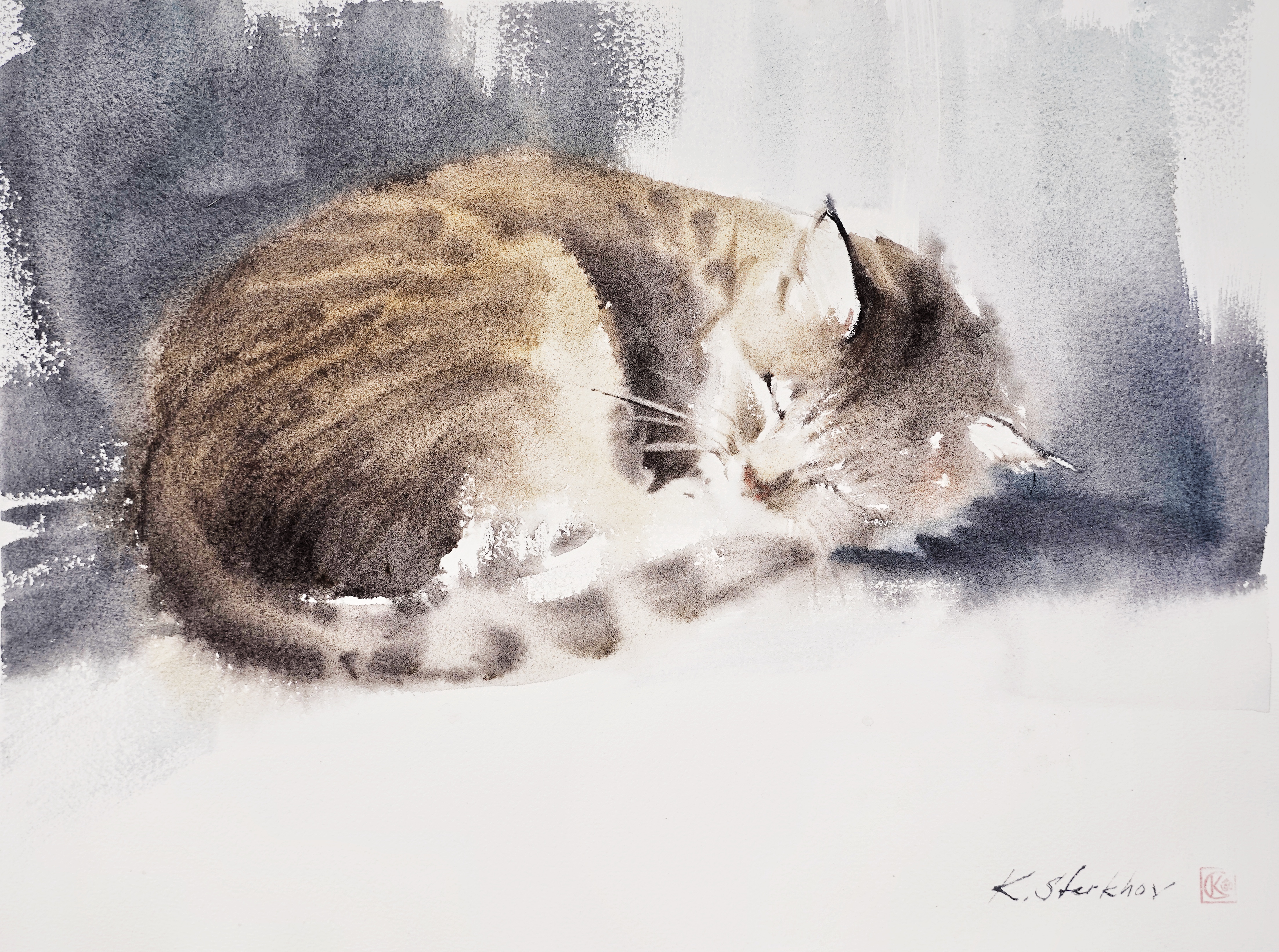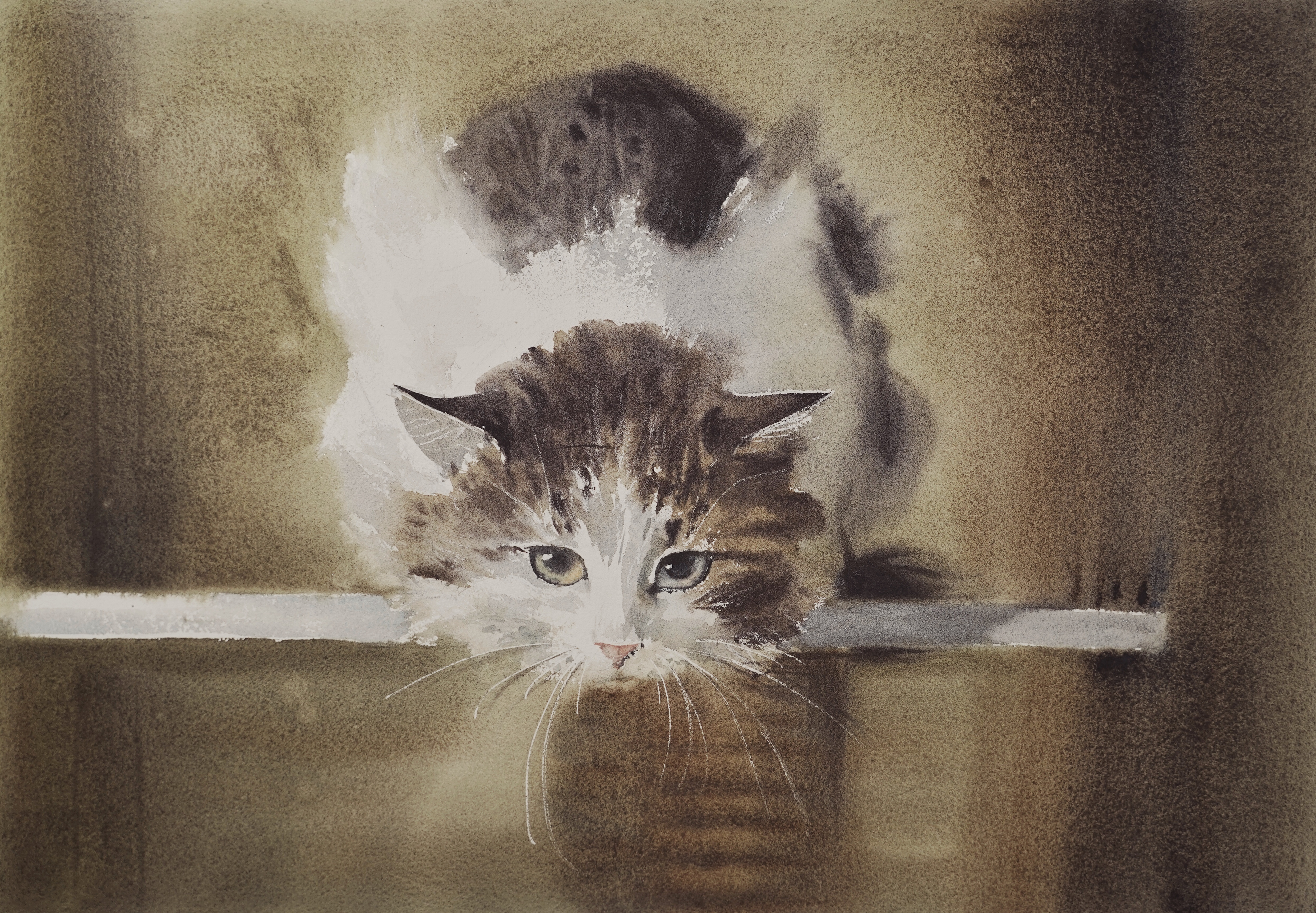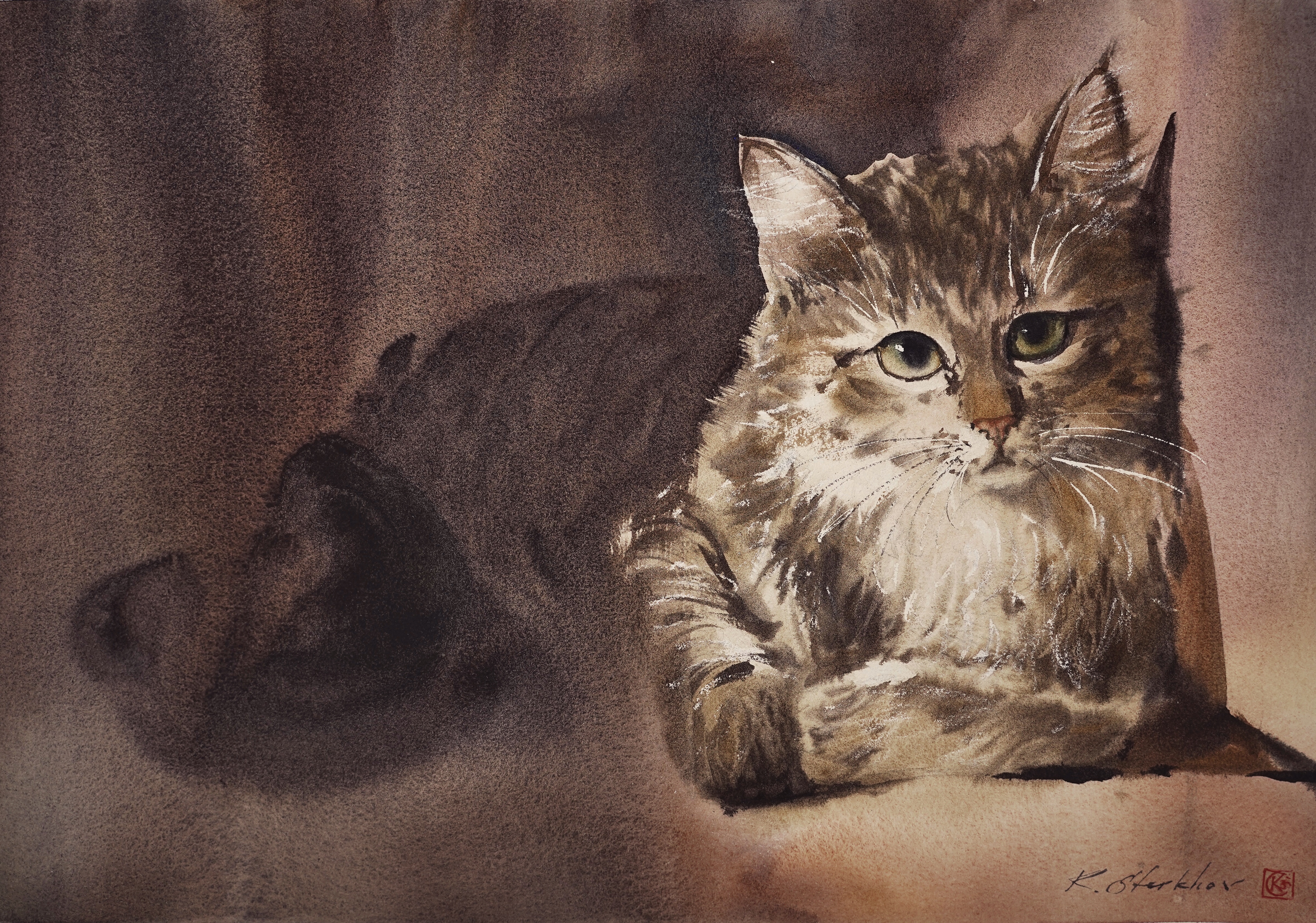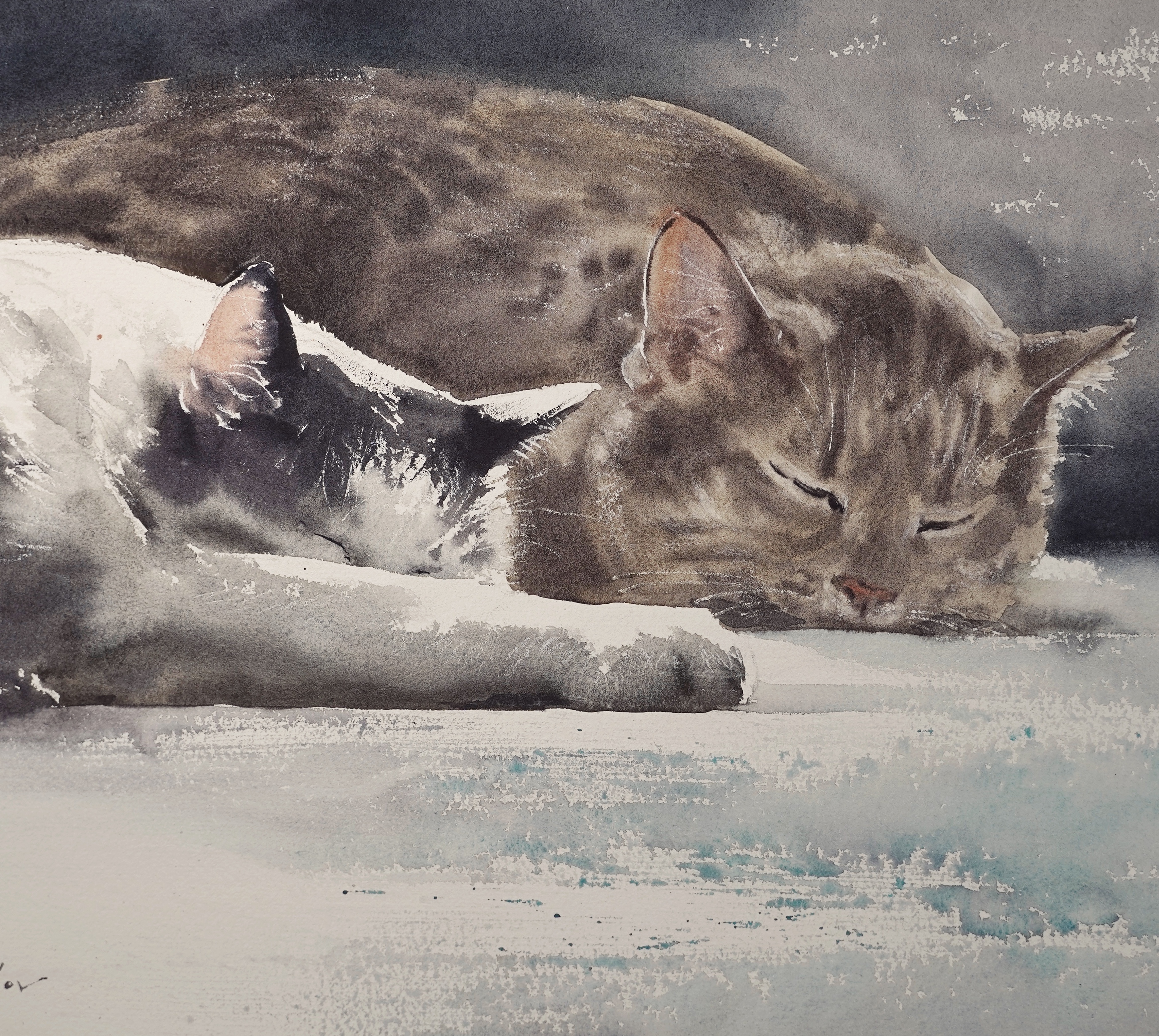 Certificate of completion
Upon completion of the course we will issue a certificate. The certificate could be used as a proof of your qualification's upgrade at work (if it is related to arts) and for your private affairs as a recognition of your mastery in watercolor.
In case after 1-2 lessons of the coursе you realize that watercolor painting is not for you, YOU WILL GET YOUR MONEY BACK!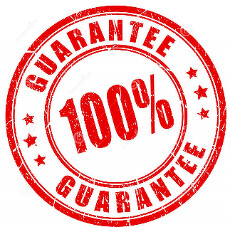 Our happy students say...
We offer different tariffs
9 videolessons in Full HD quality
6 watercolor paintings
Access to the chat of course participants
Access to the course 60 days
9 videolessons in Full HD quality
6 watercolor paintings
Access to the chat of course participants
Access to the course 90 days
Certificate of completion
Individual feedback from Konstantin Sterkhov on each painting

This is not an ordinary lesson!!! It belongs to the category «Think like an artist».
At this lesson, you will do the pencil outline by yourself based on the knowledge you gained during the course. Konstantin will guide you through the process of painting only!
It is great fun and step forward!
Please email us at info@artefactoschool.online
if you want to buy the course:
— as a present for a friend
— for yourself but postpone the start date
— any other questions
We will be happy to help you!
What do you need for this course?
Watercolor set in pans or tubes. In one of the lessons we will use granulating paints, but it is not mandatory;

Watercolor paper CP or Rough 300 g (Saunders Waterford, Bockingford, Canson Heritage, Fabriano, Palazzo Elit Art, etc) rough 300 g;
A board to fix the paper on, for wet-on-wet approach the surface of the board should be waterproof, size a little bit bigger than a sheet of paper;
Brushes: big flat brush (#35), big mop absorbing (#10-14), pointed medium brush (#6-8), and a rigger #2;
Paper towel, paper tape, wax crayon, masking fluid or a masking pen, plastic or ceramic palette, graphite pencil В, 2В or 3В, eraser, a container for water.
Frequently asked questions
How do I start the course?
What happens after payment?
What do I need to study online?
Still have some questions? We will be happy to answer them.
Please email us at info@artefactoschool.online