recording OF FREE ONLINE MARATHON
by STERLING EDWARDS
Abstract Watercolor Painting: A world of Freedom
Dive into the Wonders of Abstract Painting during an Exclusive 2-Day LIVE Workshop with Sterling Edwards
RECORDING OF FREE ONLINE MARATHON by STERLING EDWARDS
Abstract Watercolor Painting: A world of Freedom
Dive into the Wonders of Abstract Painting during an Exclusive 2-Day LIVE Workshop with Sterling Edwards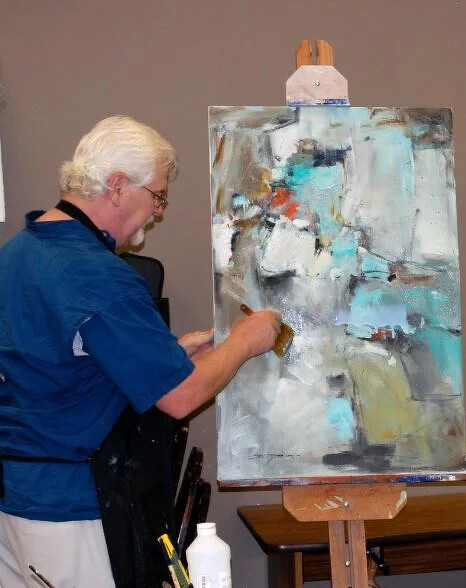 This marathon is for you if you:
are intrigued by abstract art and want to try it for yourself
want to free yourself from the limitations of realistic painting
are excited to explore limitless possibilities of abstract watercolor
are eager to create and sell your own abstract pieces
want to learn directly from world renowned master Sterling Edwards
After registration, you will get an email with an access link. Prepare for 2 Online Live Workshops with Sterling Edwards!
An invitation to Abstract Watercolor Painting
Theory and Practice: Get acquainted with the endless possibilities of abstract painting and begin the process of designing and painting an abstract piece
Using Watercolor to Your Advantage
Theory and Practice: Learn about different ways to add interest, how to choose the finishing touches and how to use the watercolor techniques to achieve the desired effects

What you will achieve at
the marathon:
Gain a solid understanding of the basic steps involved in creating an abstract painting;
Train your eye, through expert guidance, to begin to see and think like an abstract painter
Refine your technical skills through practical demonstrations and hands-on application of bold watercolor techniques;
Expand your possibilities, exploring new approaches, and pushing the boundaries of your art during this transformational event!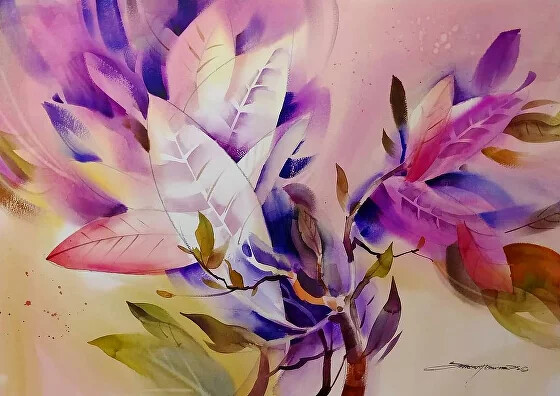 Meet your instructor
Andy Evansen

Sterling Edwards is a contemporary watercolor master, instructor, author, and art juror.
He has been featured in "Watercolor Magic Magazine's" "Ones to Watch", "Watercolor Artist Magazine", and "The New Palette Magazine".
He has developed a unique and expressive style of painting that has gained international recognition and the respect of his peers, students, and art collectors.
Most of Sterling's paintings are interpretive statements that personify his intuitive and creative sense of design and color, ranging from abstract expressionism to traditional.
He is a sought-after international workshop instructor and is often selected to jury national and international art competitions.
He is also the designer of a signature line of multimedia paintbrushes and a watercolor palette marketed internationally through his website store, painting workshops, and retail art supply stores.
Why marathon is what you need?
Comprehensive Learning Experience
You'll gain a comprehensive understanding of abstract watercolor painting through theory and practical demonstrations and boost your confidence and skill in approaching this style.
Expert Guidance from Sterling Edwards
Sterling's expert guidance will not only improve your knowledge and technical skills, but also inspire you to develop your artistic voice with an increased sense of freedom.
Tailored to Different Skill Levels
The workshops are thoughtfully designed to cater to students of various skill levels, making it inclusive and accessible to both beginners and advanced artists.
Recording workshop series «Abstract Watercolor Painting: A world of Freedom»
30$
2 online session with Sterling Edwards (3 h 43 min)
2 watercolor painting
Recording workshop series «Abstract Watercolor Painting: A world of Freedom»
30€
2 online session with Sterling Edwards (3 h 43 min)
2 watercolor painting
Artworks of Sterling Edwards
Still have some questions? We will be happy to answer them. Please email us at info@artefactoschool.online