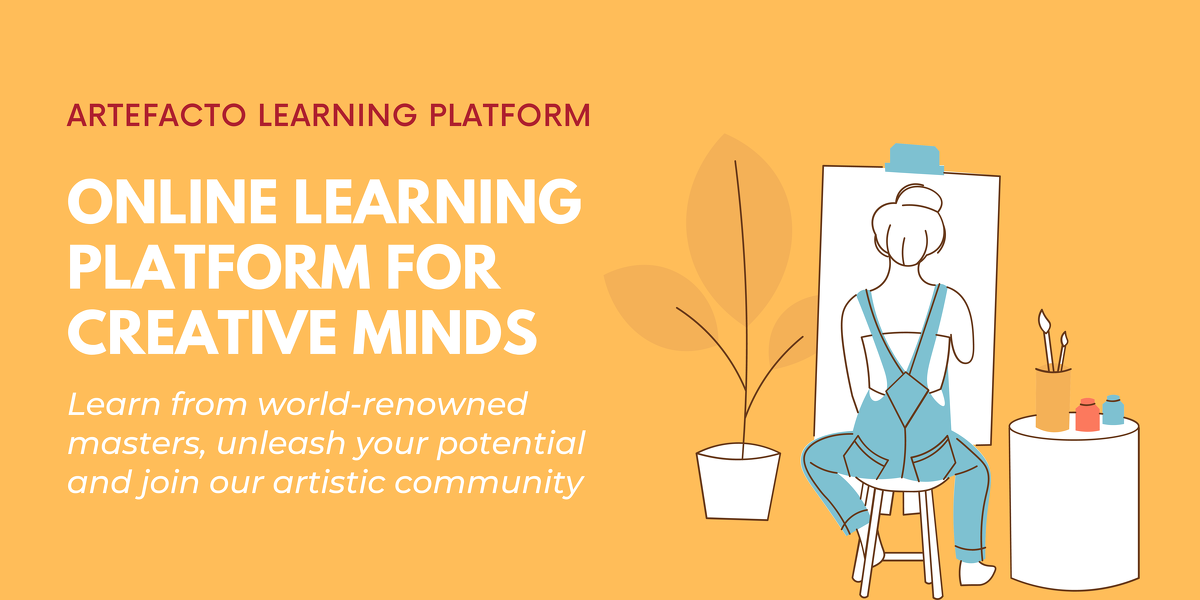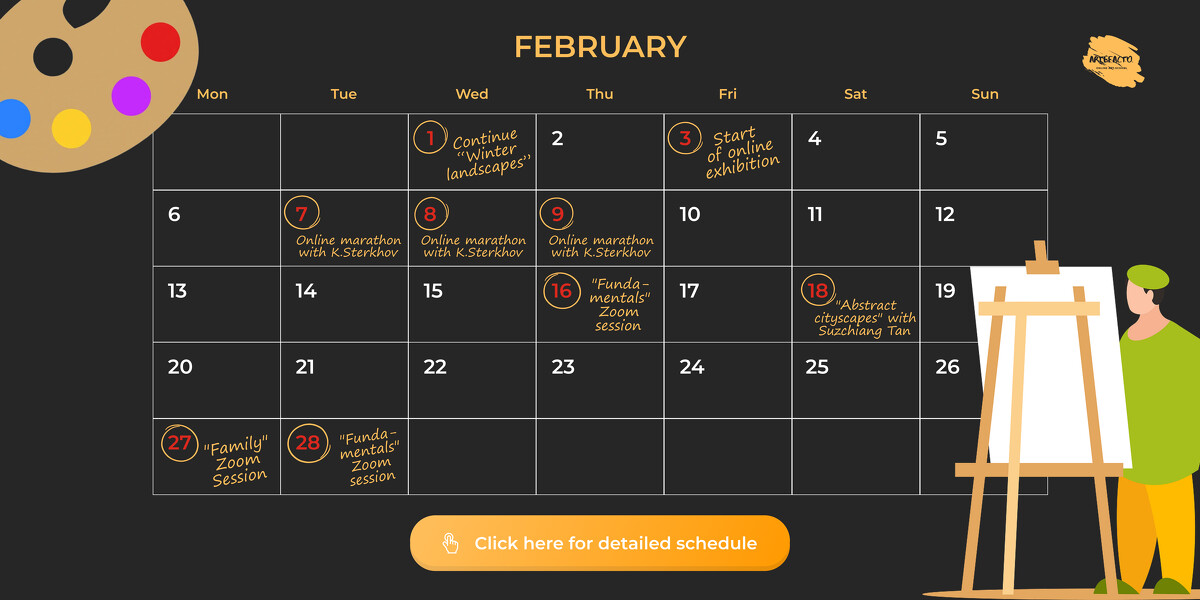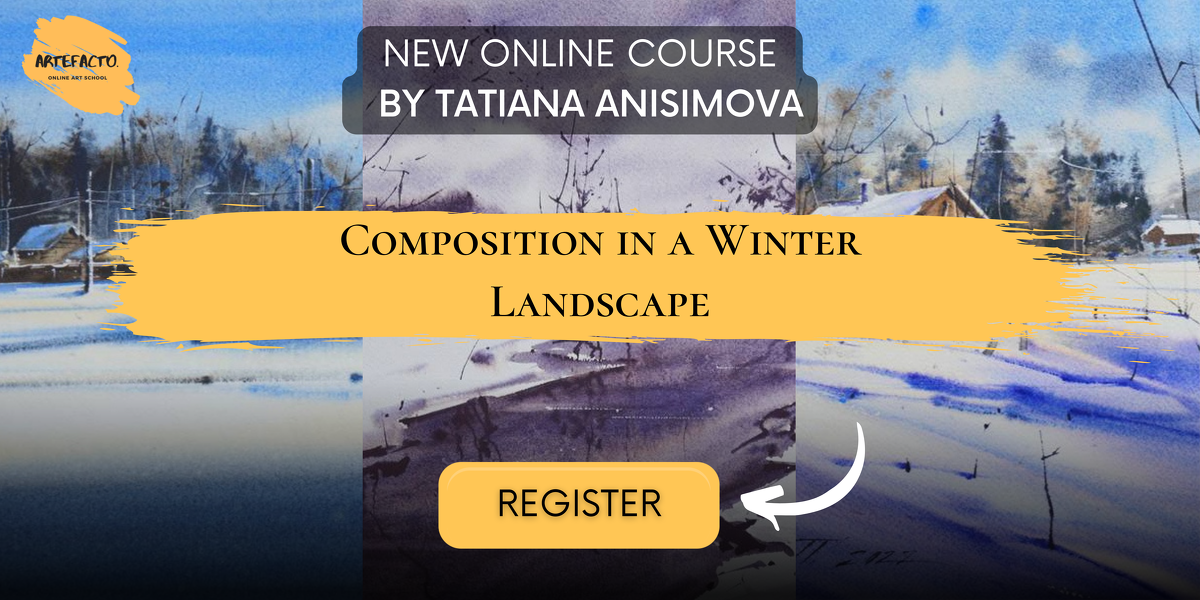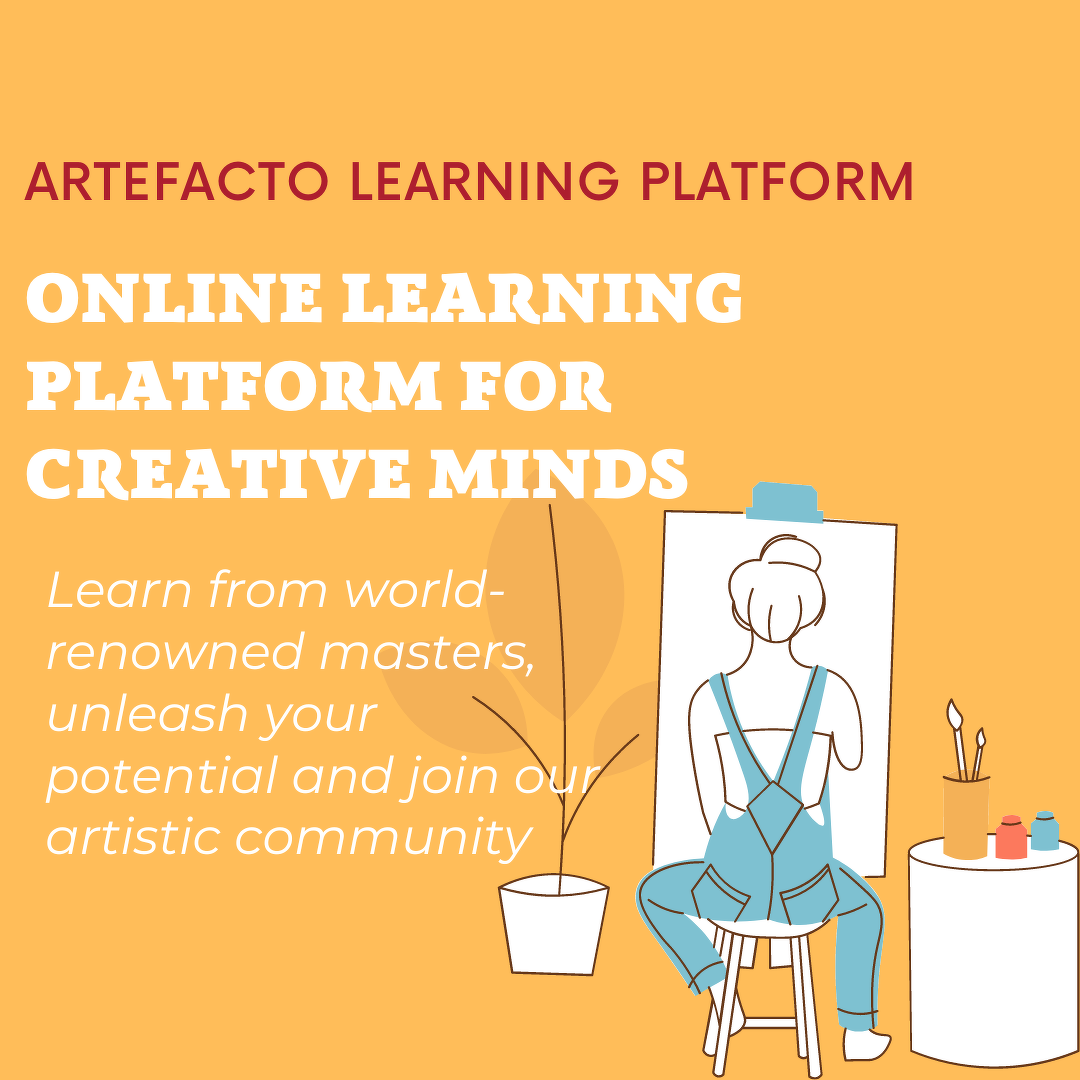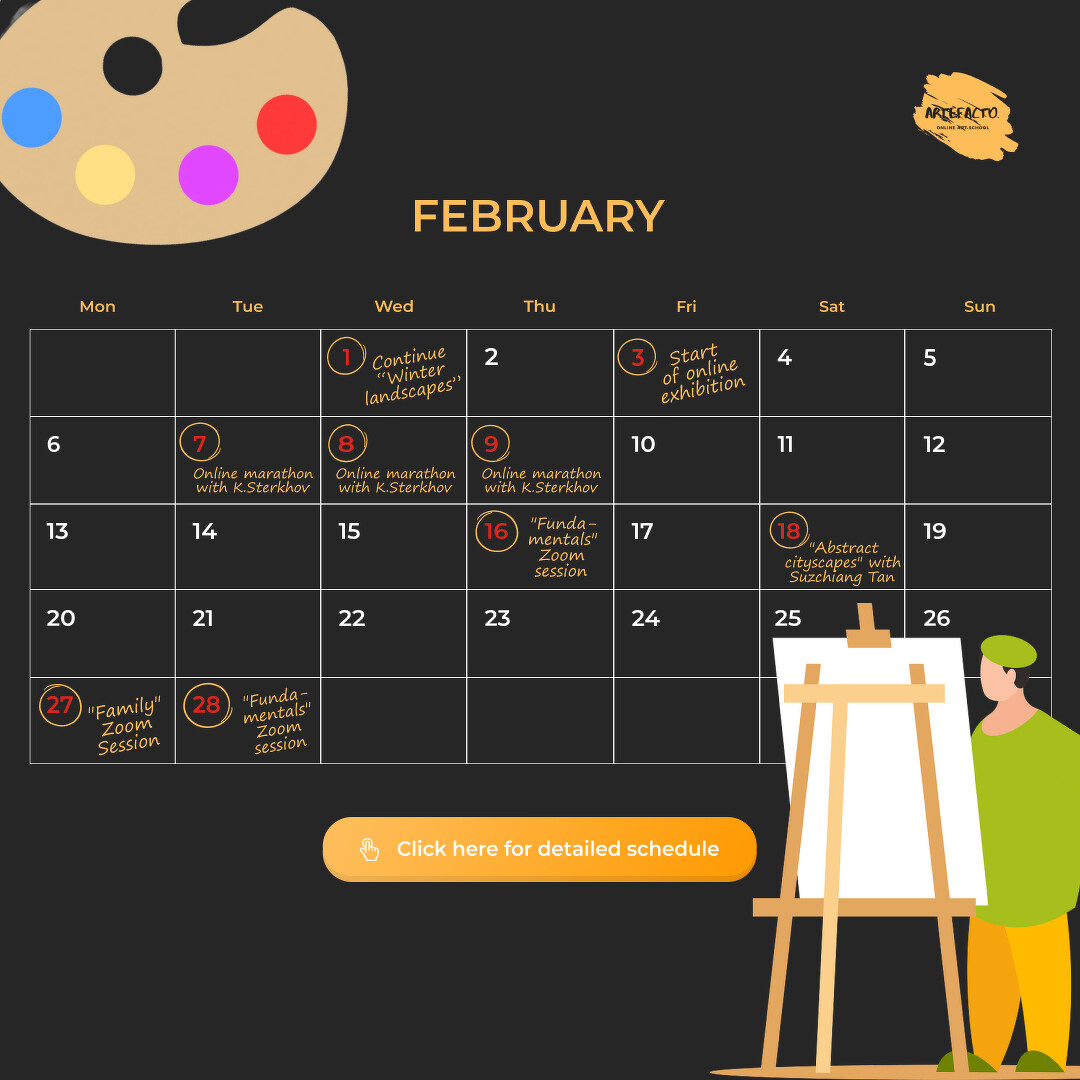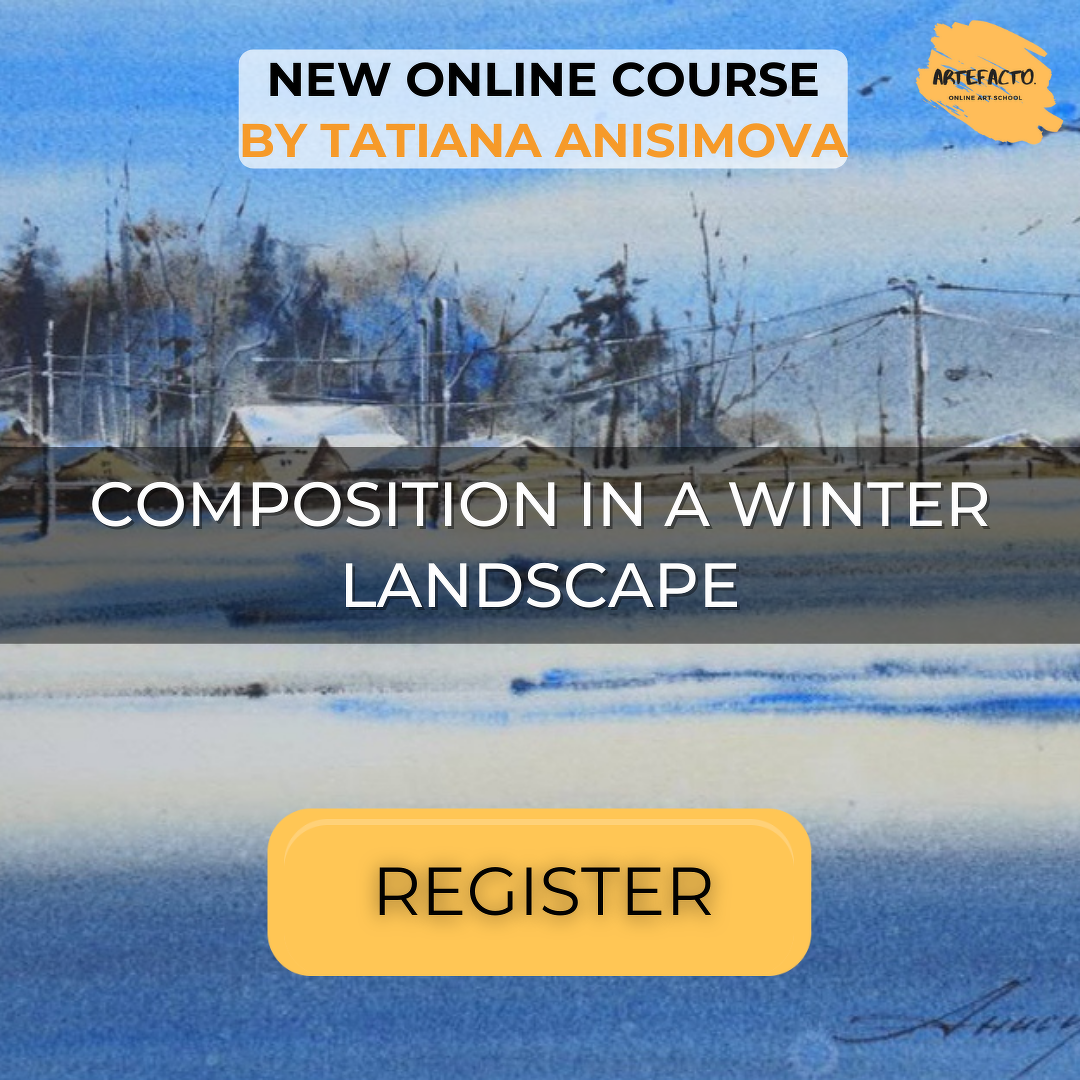 Participate in "Paint to Earn" program with Artefacto!
Join the courses, complete the tasks and earn ArtiCons. With each course (participating in a program), you can earn up to 200 ArtiCons (ca. $20). Exchange those for the Artefacto learning products in Artistore!
Study, earn and get content at Artefacto for free!
"Plein air.Summer: Landscapes"
"Plein air.Summer: Flowers"
"Children portraits with watercolor"
"Conveying mood in a painting"
"Watercolor skies and clouds"
"Fundamentals of watercolor. A to Z."
"Finding beauty in the ordinary"
If the cart contains items, it will be shown on the page

Для оформления заказа будет использована форма с кодом b-243e5