recording OF FREE ONLINE MARATHON
by ANDY EVANSEN
Watercolor Mastery: Theory and Practice
Dive into the Wonders of Nature through an Exclusive 2-Day LIVE Marathon with Andy Evansen
RECORDING OF FREE ONLINE MARATHON by ANDY EVANSEN
Watercolor Mastery: Theory and Practice
Dive into the Wonders of Nature through an Exclusive 2-Day LIVE Marathon with Andy Evansen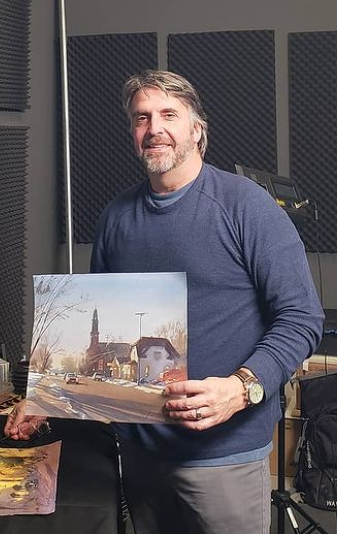 This marathon is for you if you:
value the beauty of nature and want to capture its diverse expressions on paper
want to master the essential steps of painting for impactful artwork
face challenges with specific elements in landscape painting (skies, water, trees, figures, ...)
seek guidance and valuable insights to bring your landscapes to new heights
have a passion for landscape painting and want to learn from renowned artists like Andy Evansen
After purchasing the recording you will have 2 recordings available with Andy Evansen!
Core elements of a thriving landscape
Theory and Practice: simplification, connecting shapes, focusing on big objects, avoiding overworking your painting.
The Power of Final Touches & Accents
Theory and Practice: mixing colors, adding people figures, trees, boats, and other objects.
What you will achieve at
the marathon:
Gain a solid understanding of the basic steps involved in creating a watercolor landscape painting;
Refine your technical skills through practical demonstrations and hands-on application of techniques;
Learn how to incorporate specific elements effectively, gaining valuable insights into the process;
Broaden your creative vision, exploring new approaches, and pushing the boundaries of your artwork.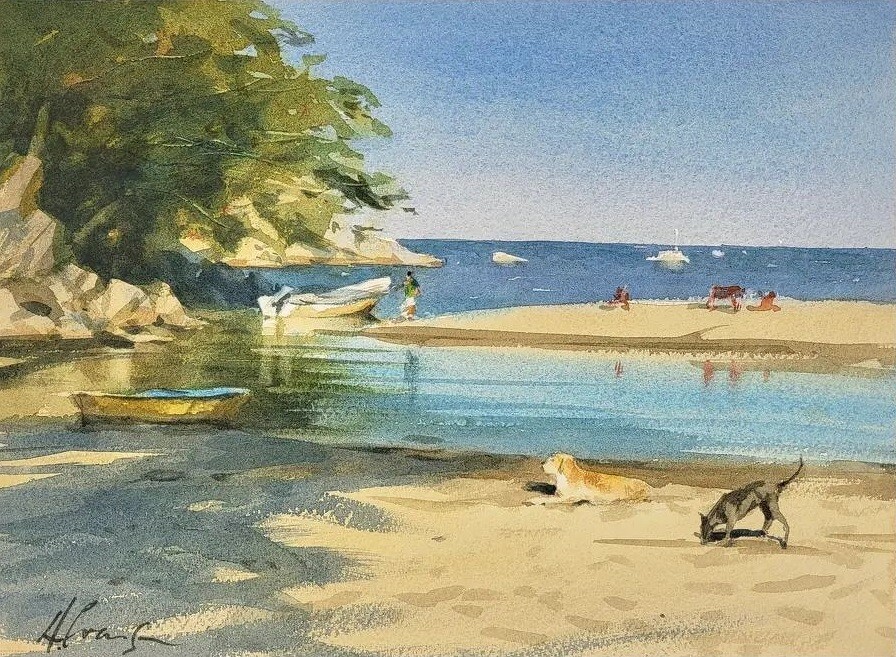 Meet your instructor
Andy Evansen

Based in the USA, Wisconsin.
Andy Evansen began painting watercolors in the mid-1990s as a change of pace from his career as a medical illustrator.
He became a signature member of the prestigious Plein Air Painters of America (PAPA) in 2012 and served as their President.
Transparent Watercolor Society of America (TWSA), Signature Member, April 2018.
Salmagundi Club, Artist Member, 2017.
His paintings have won numerous awards, including the Bronze and High Winds Medals from the American Watercolor Society.
Why marathon is what you need?
Comprehensive Learning Experience
You'll gain a holistic understanding of the art form through theory and practical demonstrations, boosting your confidence and skill in approaching your paintings.
Expert Guidance from Andy Evansen
Andy's expert guidance will not only improve technical skills, but also inspire you to develop your artistic voice and explore your personal style
Tailored to Different Skill Levels
The marathon is thoughtfully designed to cater to students of various skill levels, making it inclusive and accessible to both beginners and advanced artists.
Recording workshop series «Watercolor Mastery: Theory and Practice»
30$
2 online session with Andy Evansen (4 h 9 min)
2 watercolor painting
Recording workshop series «Watercolor Mastery: Theory and Practice»
30€
2 online session with Andy Evansen (4 h 9 min)
2 watercolor painting
Still have some questions? We will be happy to answer them. Please email us at info@artefactoschool.online