ONLINE COURSE BY ANDY EVANSEN
Finding Beauty in the Ordinary
Learn to simplify complex forms and create beautiful paintings out of ordinary scenes
| | |
| --- | --- |
| LIFETIME ACCESS | |
| Language: English | |
Online course by
Andy Evansen
Finding Beauty in the Ordinary
Learn to simplify complex forms and create beautiful paintings out of ordinary scenes
LIFETIME ACCESS
Language: English
How does an artist manage to turn anything into art? How is it possible to capture everyday scenes in such a way that reveals hidden beauty, subjects that many would simply pass by?
"When people begin to paint, they tend to look for overly 'pretty' subjects. This can lead to frustration, as often our paintings don't live up to the subject! I want students to realize that there is a whole world of possible painting subjects, and to give them some advice on how to handle scenes that may not be considered 'beautiful' and elevate them to a pleasing watercolor."

According to Andy Evansen, extra detalisation is one of the most common mistakes students make. Let's learn how to simplify complicated subjects!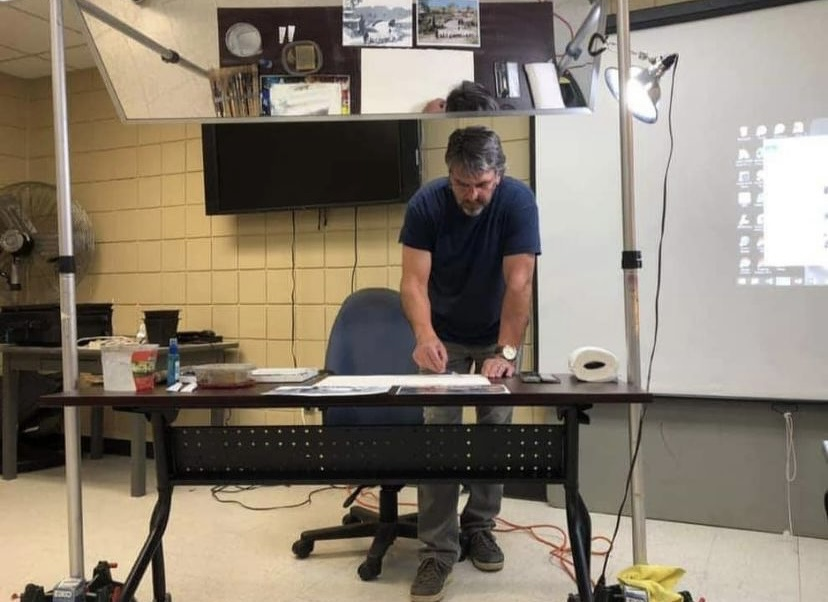 Meet your instructor
Andy Evansen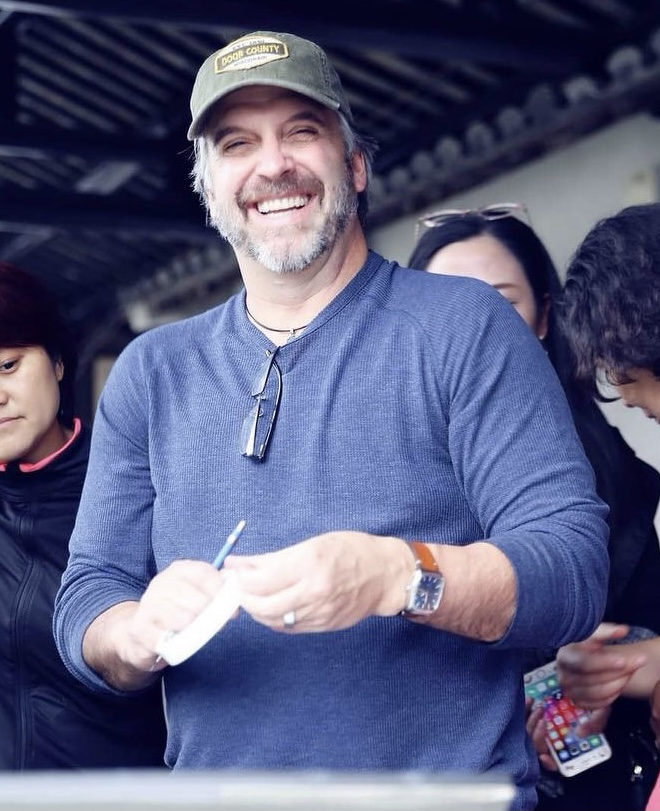 Andy Evansen began painting watercolors in the mid-1990s as a change of pace from his career as a medical illustrator
He is a Signature Member of AWS, PAPA, RRWS, TWSA
He became a Signature Member of the prestigious Plein Air Painters of America (PAPA) in 2012 and served as their President from 2015-2017
Transparent Watercolor Society of America (TWSA), Signature Member April 2018
Salmagundi Club, Artist Member 2017
His paintings have won numerous awards, including the Bronze and High Winds Medals from the American Watercolor Society
---
Those who know the basic techniques, want to expand their knowledge in watercolor painting and learn to paint beautiful scenes in simplified forms
4 video lessons
4 watercolor paintings
Access to the student's chat
Access to the course 45 days
LIFETIME access to the course
4 video lessons

4 watercolor paintings
Access to the student's chat
Individual feedback from curator Prasad Beaven on each painting within 75 days
Access to the course 75 days
LIFETIME access to the course
Price: 109€

4 video lessons

4 watercolor paintings
Access to the student's chat
Individual feedback from instructor Andy Evansen on each painting within 75 days
Certificate of completion
Access to the course 75 days
LIFETIME access to the course
Only 50 places are available
Price: 149€
If the cart contains items, it will be shown on the page

Для оформления заказа будет использована форма с кодом b-52fb0
You have no risks - we support you!
No risk for you
In case after 1-2 lessons of the coursе (within 1 week after purchase) you realize that watercolor painting is not for you, YOU WILL GET YOUR MONEY BACK!
If the start date is not convenient - we freeze the course (1 time free of charge for a plan with feedback)
Freedom & Mobility
Make your own schedule and go through the lessons at a comfortable pace - whenever and wherever you like
Our happy students say...
How our course is organized?
Full course program
List of course materials
Friendly community of beginner and professional artists
Recorded video lessons (which build one upon another)
Watch lessons at your own pace
Closed students' chat

Feedback from instructor
Certificate of Completion
Own Portfolio
Skills and knowledge practiced
Part of our art community
Which materials do you need
for the course?
---
Paints - any high-quality artistic paints in cuvettes or tubes (e.g. Daniel Smith, Sennelier, Winsor&Newton, Schmincke, White nights, etc.)

Brushes

Paper Cotton, 300gr, CP (Sennelier,Hahnemuhle (Sesame, Turner)
White plastic or ceramic palette
Paper towels, a jar of water
Frequently asked questions
How do I start the course?
What happens after payment?
What do I need to study online?
Still have some questions? We will be happy to answer them. Please email us at info@artefactoschool.online