ONLINE COURSE
by Konstantin Sterkhov
Have you tried to paint subjects with figures? Not yet? It's high time!
ONLINE COURSE by Konstantin Sterkhov
Have you tried to paint subjects with figures? Not yet? It's high time!
UNLIMITED ACCESS FOREVER
Language: English
Convenient learning though high-quality lessons in English
3 paintings
in motion and statics
Individual feedback in Elite tariff from Konstantin Sterkhov and in Premium from curator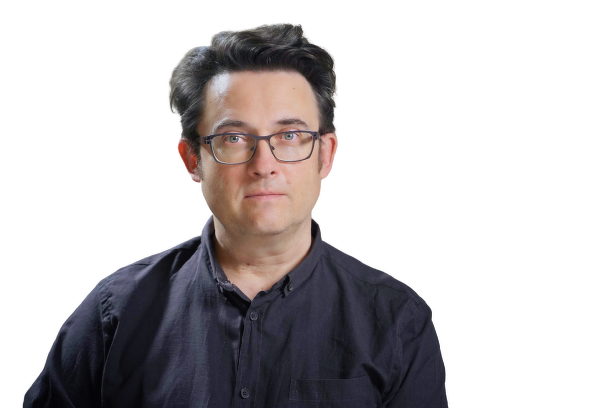 Over 30 years of painting experience and 20 years of teaching practice

70 international and 10 solo exhibitions, member of the jury for various international competitions

My paintings are placed in museums, private and corporate collections worldwide

I am an author of the book «Masters of Watercolor» and the founder of the magazine «Planet of Watercolor»

Brand ambassador of the leading producers of art materials (Daniel Smith, Roubloff, Nevskaya Palette)

Member of Artists Union of Russia, Saint-Petersburg Watercolor Society, and Watercolor Society of Finland
Learn
to realistically paint figures with watercolor
Learn to connect figures with background
Learn to transmit the body gestures with outlines and tone
Learn to simplify and unite details
To learn the nuances and practise painting
Introduction.
Figure in sketching
Learn about proportions of the man, woman, kid's body and about figures in statics and motio
Learn to paint figures from the back, transmit the emotional atmosphere through pose, show the direct sun lighting.
Learn to paint figures in motion, use the paper to show the lighting, get rid of excess details in shadow and give accents.
This course is designed for :
want to learn the ease of a sketching;
want to enrich the landscapes by figures;
just love sketching;
for students with medium to high level in watercolor.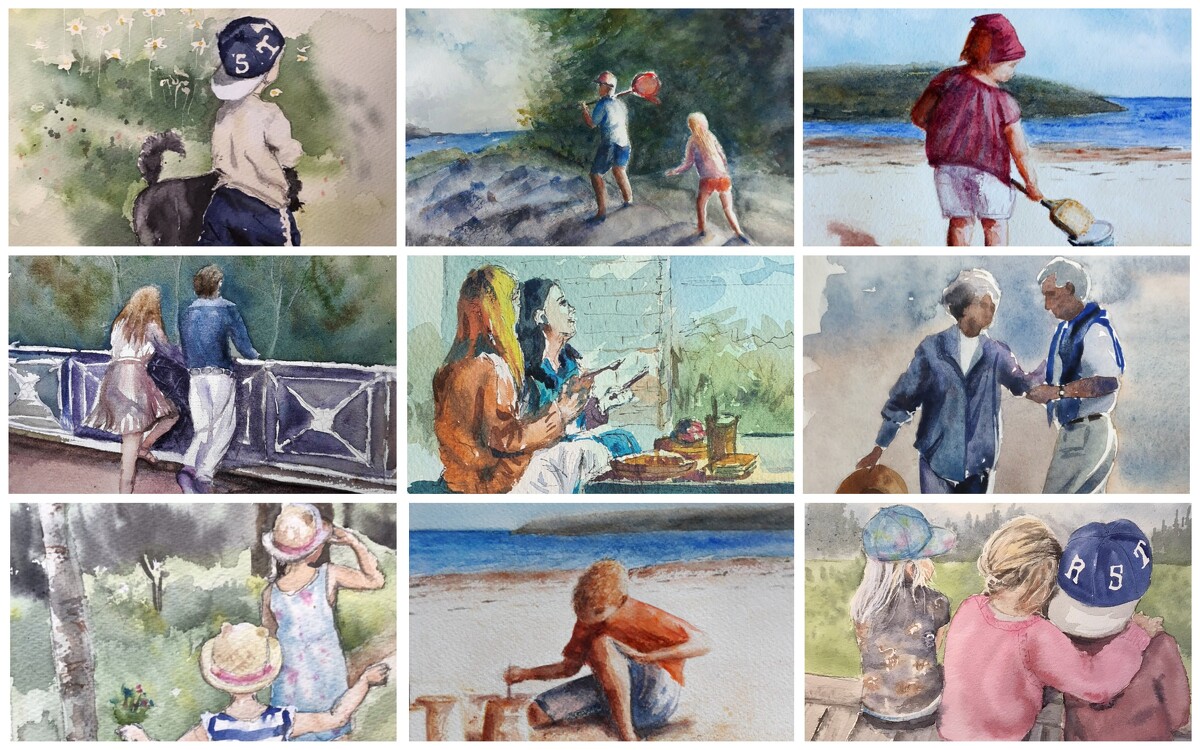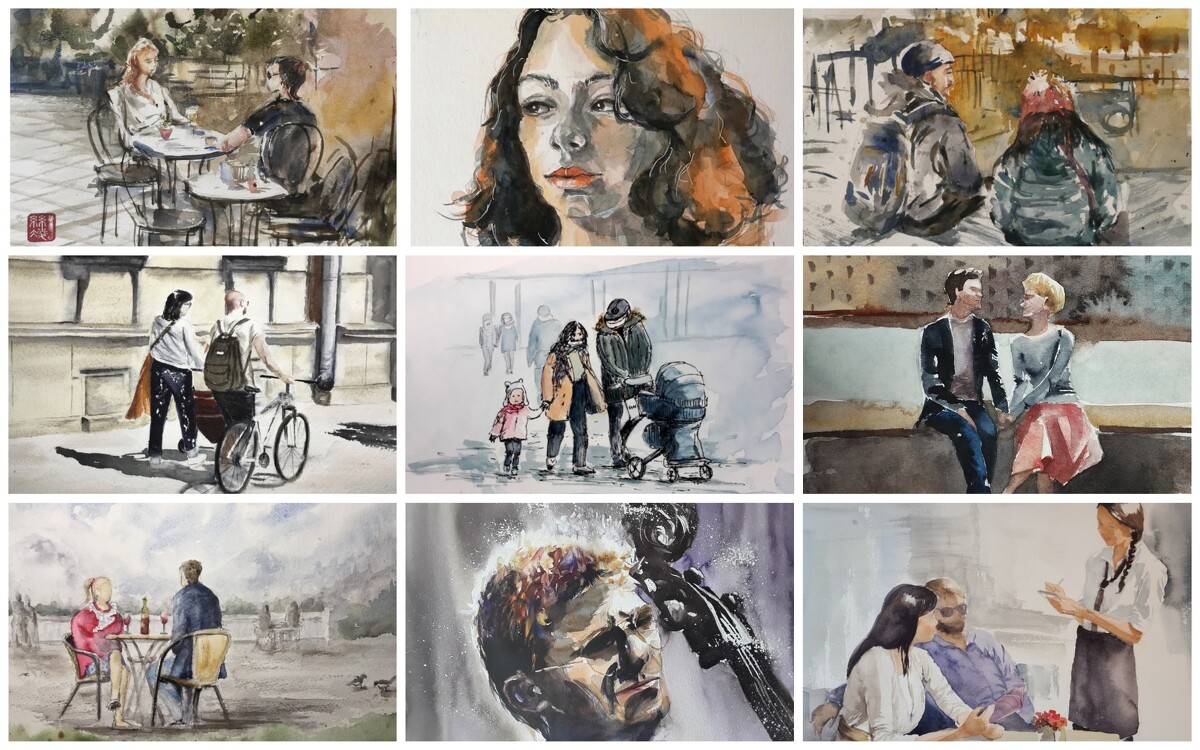 We offer different tariffs
Start painting right away
Introductory webinar with theory (recording)
2 videolessons
Access to the student's chat
Access to the course 30 days
LIFETIME access to the course
Introductory webinar with theory (recording)

2 videolessons
Access to the student's chat
Individual feedback from curator on each painting within 90 days
Access to the course 60 days
LIFETIME access to the course
Price: 99$

Introductory webinar with theory (recording)

2 videolessons
Access to the student's chat
Individual feedback from instructor Konstantin Sterkhov on each painting within 90 days
Certificate of completion
Bonus: Lesson"Small talk"
Access to the course 60 days
LIFETIME access to the course
Price: 149$
Introductory webinar with theory (recording)
2 videolessons
Access to the student's chat
Access to the course 30 days
LIFETIME access to the course
Introductory webinar with theory (recording)

2 videolessons
Access to the student's chat
Individual feedback from curator on each painting within 90 days
Access to the course 60 days
LIFETIME access to the course
Price: 99€

Introductory webinar with theory (recording)

2 videolessons
Access to the student's chat
Individual feedback from instructor Konstantin Sterkhov on each painting within 90 days
Certificate of completion
Bonus: Lesson"Small talk"
Access to the course 60 days
LIFETIME access to the course
Price: 149€
If the cart contains items, it will be shown on the page

Для оформления заказа будет использована форма с кодом b-418ef