ONLINE COURSE by
Tatsiana Harbacheuskaya
Learn the nuances of still life composition
and paint beautiful peonies!
| | |
| --- | --- |
| Start painting right after payment | |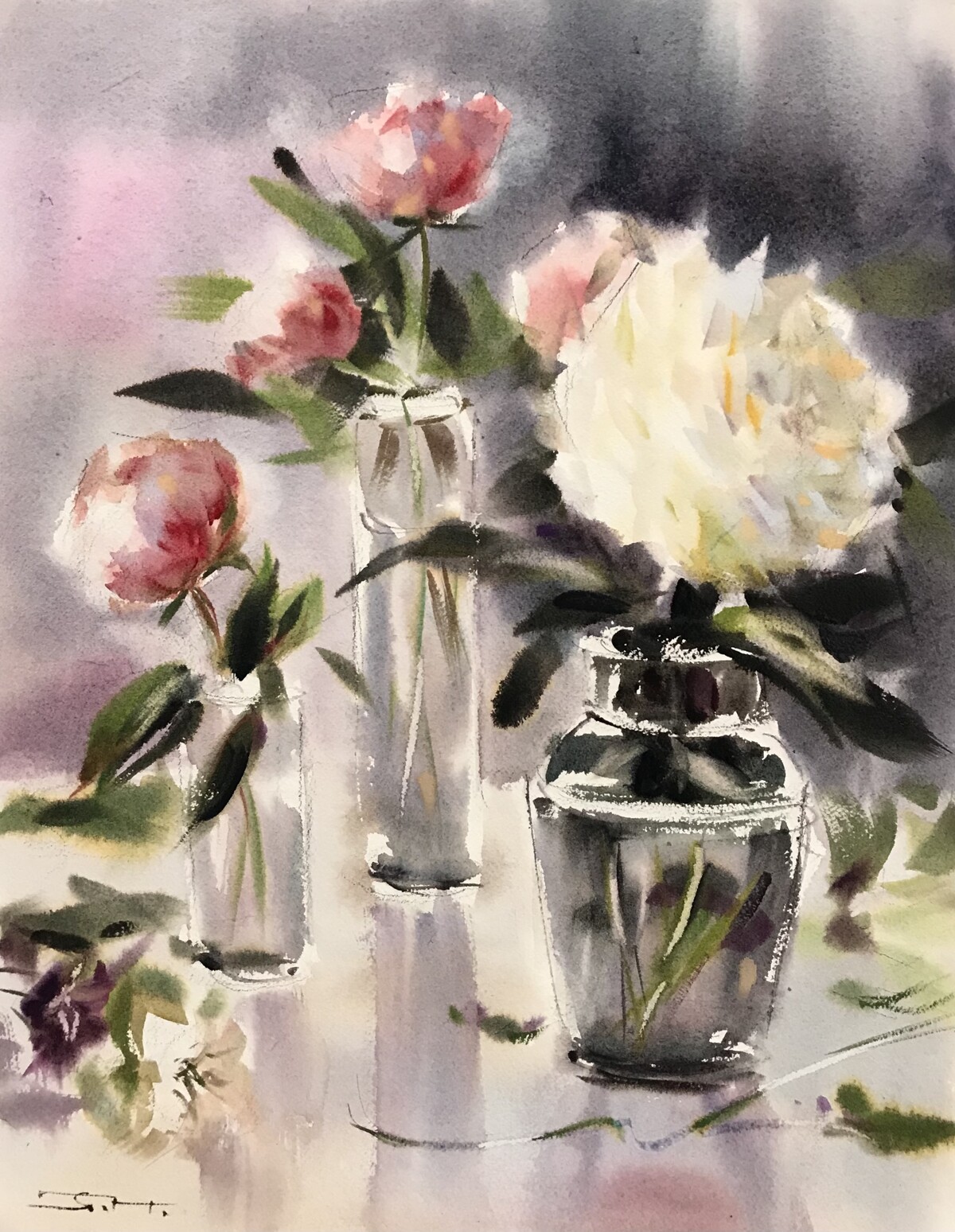 ONLINE COURSE BY TATSIANA HARBACHEUSKAYA
Learn the nuances of still life composition
and paint beautiful peonies!
Date of start After payment
Peonies do not leave anyone indifferent!
Always dreamt of painting them in a realistic style?
This online mini-course is for you!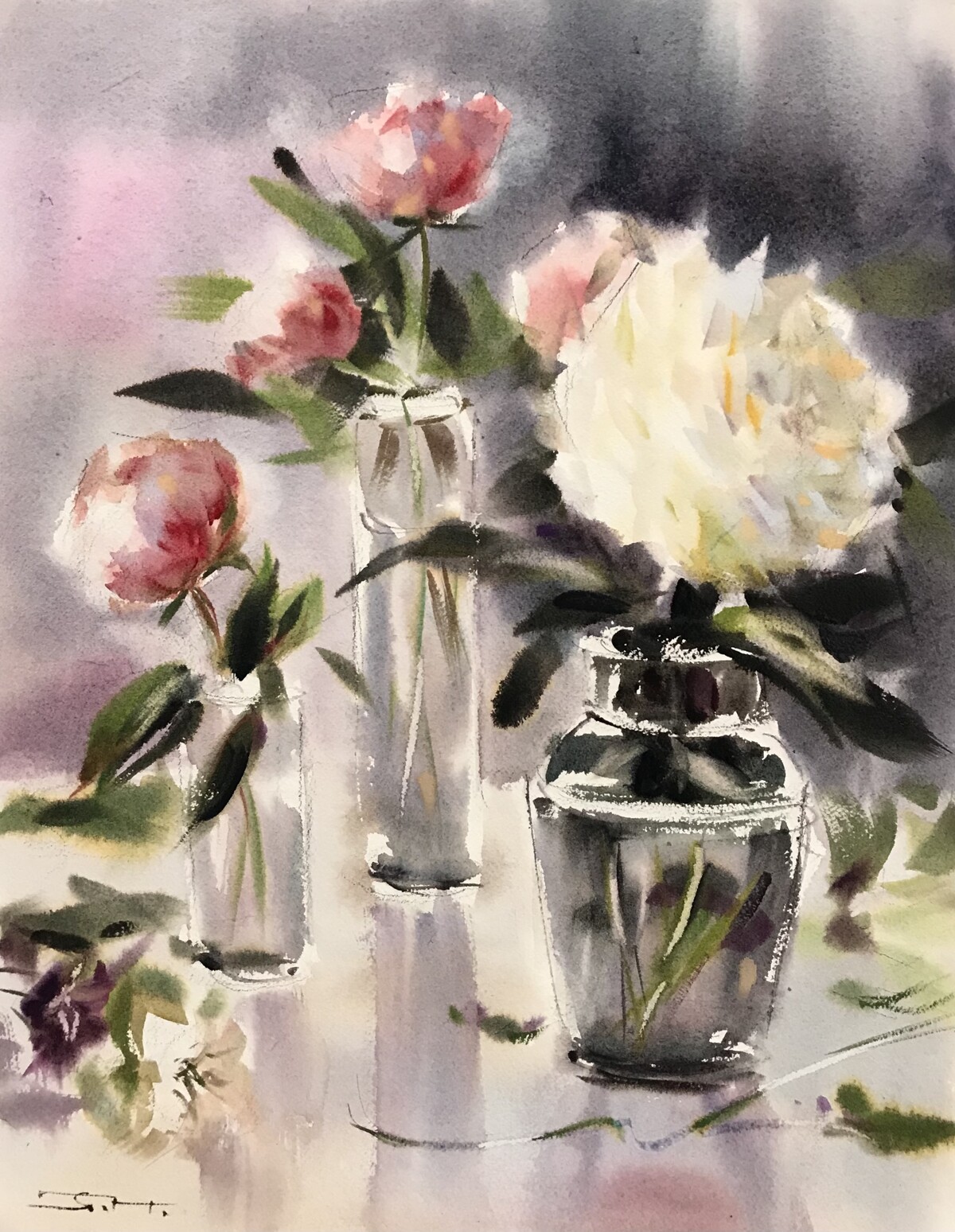 In this mini-course you will learn to:

apply the principles and nuances of building a flower composition;

transmit the natural lighting;
apply the rhythm as a key to successful composition;
mix colors and apply the essentials of chromatics.
This mini-course is designed intermediate students in watercolor.

Tatsiana Harbacheuskaya (USA)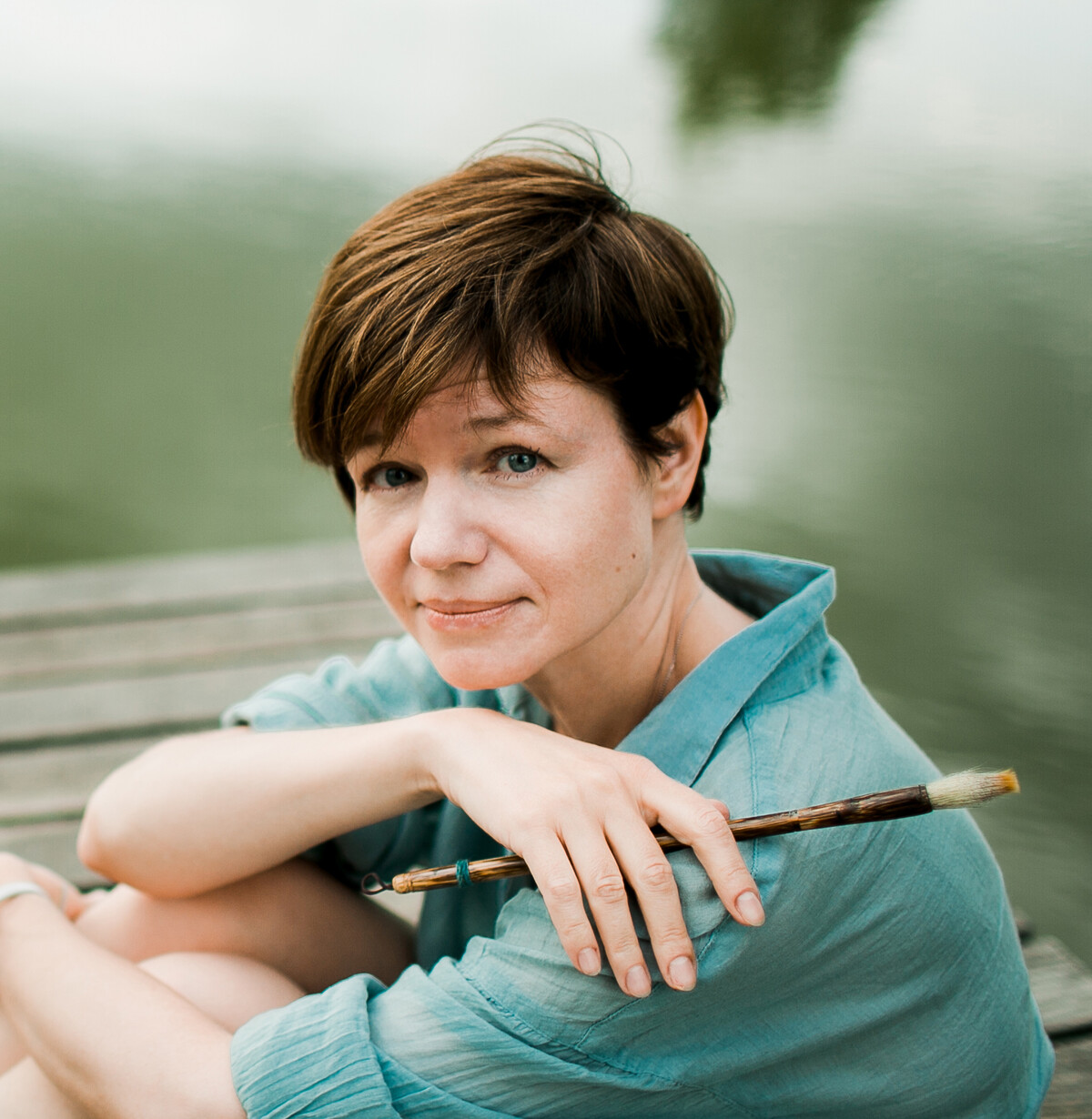 @the_dancing_brush
20k followers
An exhibiting and teaching artist from Las Vegas, Nevada
Over 20 years of experience in florals, landscapes, human and pet portraits
More than 5 personal exhibitions and plenty of group exhibitions
Winner of multiple juried national and international exhibitions
Awards from

Watercolor West

in 2014, 2015, and 2016,

Best in Show

at NVWS Fall Show 2016, Spring Show 2017, NVW

S Signature Show and Spring Show 2018, 2020, 2021.
Member of the Union of Artists of America

(CAAA)

Signature member

with the Watercolor West, NVWS and Western Colorado Watercolor Society.
Examples of Tatsiana's works
Online mini-course's program
Talk about the nuances of composition, tone and tonal values, rhythmic series and areas of interest.
Talk about the artistic triad, prepare and mix paints for work
Make a pencil drawing taking into account all the knowledge gained.
Painting "Peonies"
Make a painting in the author's wet on wet technique, convey natural lighting, talk about color in work
"Standard" tariff
4 detailed lessons (duration apprx. 2h 20min)

Closed students' chat
Access to the lessons 30 days
No feedback
Normal price: 40€
"Elite" tariff - SOLD OUT!
4 detailed lessons (duration apprx. 2h 20min)

Closed students' chat

Access to the lessons 60 days
Certificate of completion
Individual feedback from Tatsiana Harbacheuskaya
Normal price: 60€
Looking for a short watercolor trip?
Sign up for the online mini-course!
watercolor paints (any professional)
watercolor paper cotton, 300 gr
brushes (angled synthetic brushes of different sizes (small, medium, big), if it is not available, than flat synthetic brushes), medium Chinese calligraphy brush)
waterproff board, slightly larger that the sheet of paper
pencil 6B, eraser
palette knife
paper towels, makeup sponge
container for water, water spray
disposable small plastic sauce jars (5 pieces), or it can be cream jars, or ceramic small gravy boats
bamboo pen or just a twig or stick
Frequently asked questions
How do I start the course?
What happens after payment?
What do I need to study online?
Still have some questions? We will be happy to answer them. Please email us at info@artefactoschool.online