recording OF WORKSHOP SERIES
Live an exciting week in "Artefacto Family" and experience the life of a true artist! 1 video lesson, 2 live sessions, 2 paintings!
RECORDING OF WORKSHOP SERIES
Live an exciting week in "Artefacto Family" and experience the life of a true artist! 1 video lesson, 2 live sessions, 2 paintings!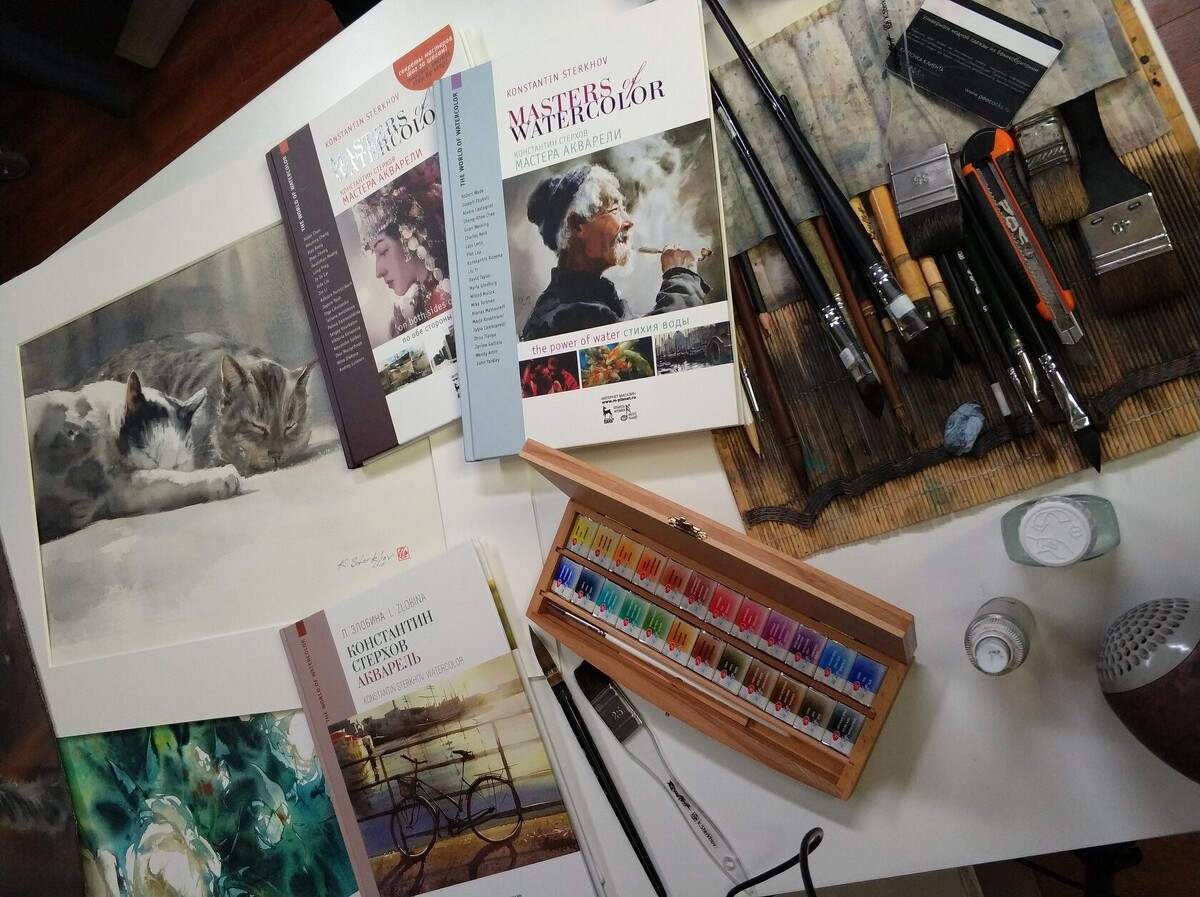 Watercolor Camp is for you if:
✔ You value your time and want fast results
✔ You lack regular practice
✔ You strive to raise your artistic voice
✔ You see areas for improvement but can't fix those
✔ Your result are far from the original intentions
✔ You tend to overdo the painting
Program of the Watercolor Camp
Right after the registration, you will receive access to the video lesson "Become a critic to yourself" and a bonus – a checklist "How to analyze your painting". Then you'll be able to take part in 2 online events. We will start with painting, analyzing our works, and learning how to improve them.
During the event, you will learn how to reveal "weak" points in your paintings, achieve an illusion of realism, and develop your imagination
Recorded lesson: Learn to see mistakes and improve your artwork
Watch the lesson "Become a critic to yourself"
Understand how to analyze your work, find mistakes, and correct them
Make a lovely painting with Konstantin Sterkhov
Live Session (recording): See how to achieve volume and get rid of unnecessary details
Learn to make the illusion of a defined painting without many details
Make a painting "Bike on the embankment" with Konstantin Sterkhov
Train to convey bright light and work with tonal values
Live Session (recording): Boost your creativity
Learn to improve background, foreground, and focal point elements
Do several exercises on adding interest and intrigue to a composition with Nicholas Tobias
Get useful advice on how to emphasize the narrative of the painting
What you will achieve at
Watercolor Camp:
Get to know how to analyze your paintings, correct mistakes and boost imagination using the valuable techniques from Konstantin and Nicholas
Make 2 magnificent paintings
Have fun with like-minded people from all over the world
Take part in a contest where we will raffle off super prizes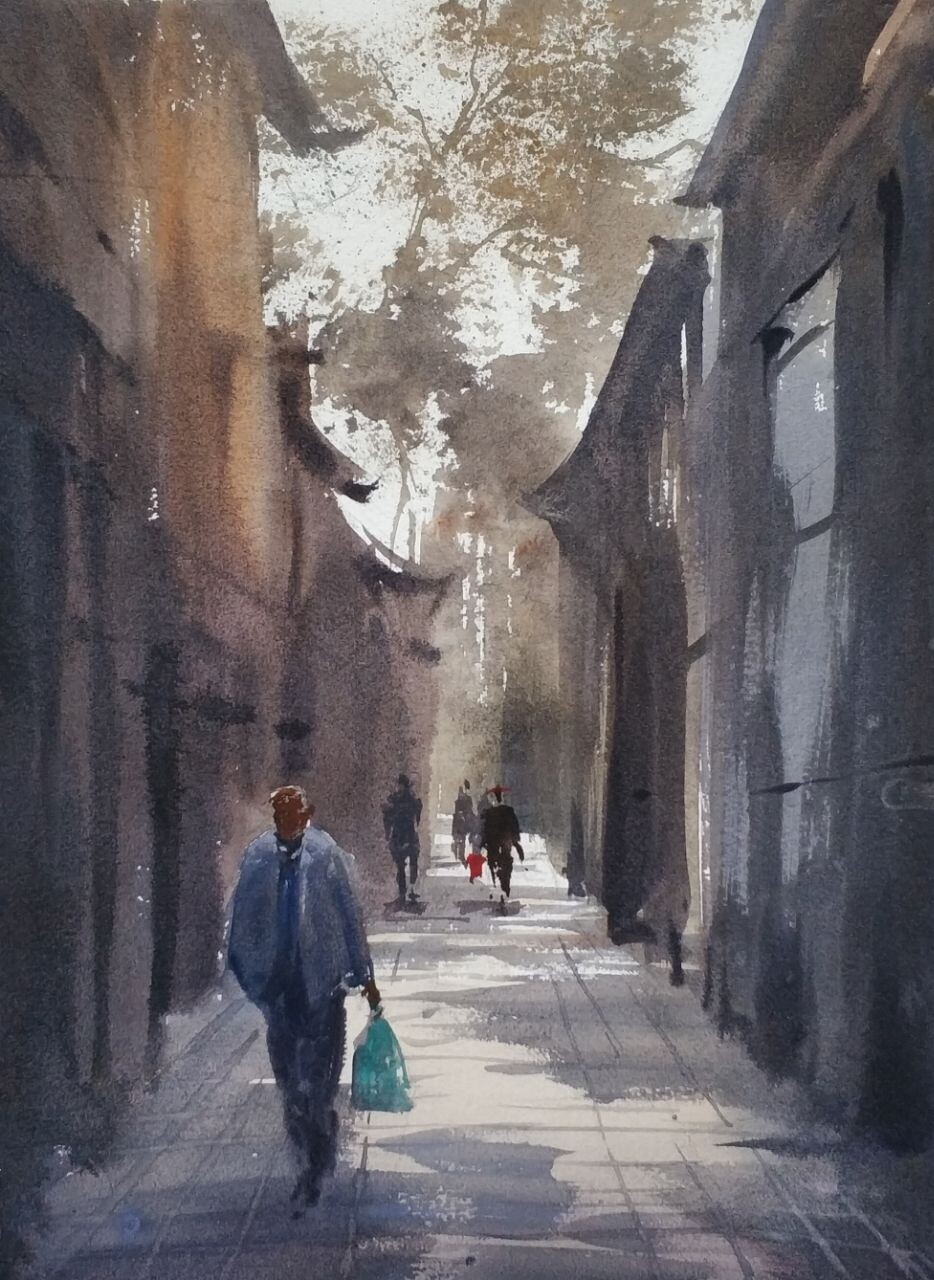 Meet your instructor
Konstantin Sterkhov
Over 30 years of painting experience and 20 years of teaching practice

70 international and 10 solo exhibitions, member of the jury for various international competitions

My paintings are placed in museums, private and corporate collections worldwide

I am an author of the book «Masters of Watercolor» and the founder of the magazine «Planet of Watercolor»

Brand ambassador of the leading producers of art materials (Daniel Smith, Roubloff, Nevskaya Palette)

Member of Artists Union of Russia, Saint-Petersburg Watercolor Society, and Watercolor Society of Finland
Watercolor artist England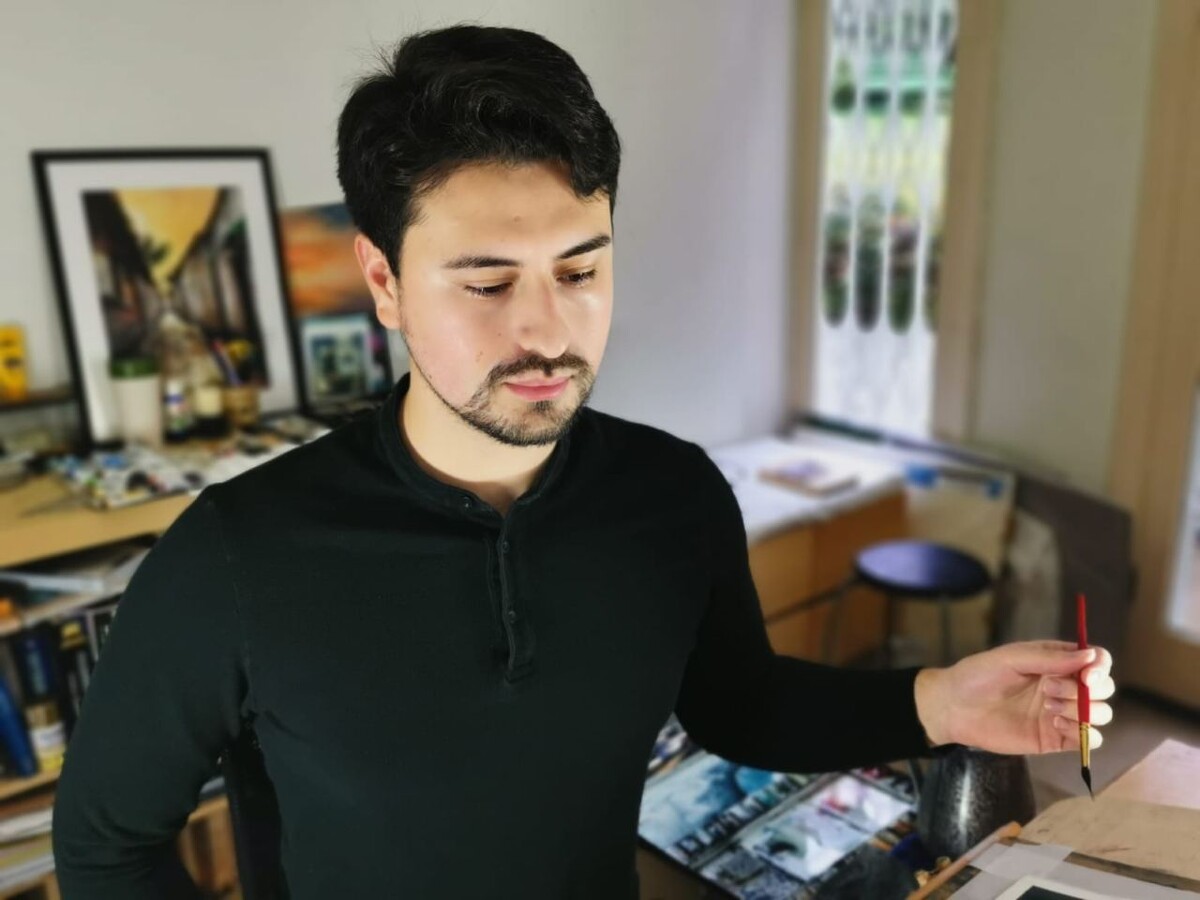 Nick is an urban designer by trade and over the years watercolour has developed from hobby to passion to lifestyle.
Nick is inspired through travel taking memories, in the form of photos, sketches and plein air paintings, back to the studio to recreate the feel of light.
This aspect of watercolour is what excites him as atmosphere and emotion can be fully expressed through the play of light.
Nick has exhibited at various events in the UK including at the Royal Institute of Painters in Watercolours Exhibition at the Mall Galleries in Central London.
Recently Nick achieved the top 200 Merit award in the 2021 International Watercolours Masters competition.
HERE YOU MAY FIND NICHOLAS'S WORKS
Recording workshop series «Watercolor Camp 3.0»
29.90$
4 lessons (6h 37min)
3 watercolor paintings

LIFETIME access
BONUS: checklist "How to analyze your painting"
24/7 access from any location at your own pace
Recording workshop series «Watercolor Camp 3.0»
29.90€
4 lessons (6h 37min)

3 watercolor paintings

LIFETIME access
BONUS: checklist "How to analyze your painting"
24/7 access from any location at your own pace
Feedback from our students
Examples of Konstantin's work
Examples of Nicholas's works
Contact us
For customer care:
info@artefactoschool.online

For collaborations:
miroslava.artefacto@gmail.com

Contact the founder:
miroslava.artefacto@gmail.com

Our working hours:
Monday — Friday
7 am — 6 pm Central European Time (CET)
Artefacto Learning Platform Limited