ONLINE COURSE
BY ALEXANDER VOTSMUSH
Learn how to find the best scenes and make marvelous gift cards in just 15-20 minutes!
Online course by Alexander Votsmush

Learn how to find the best scenes and make marvelous gift cards in just 15-20 minutes!
LIFETIME ACCESS

Language: English
1, 5 hours of light and atmospheric work on gift cards in a unique author's technique and with lifetime access to the video lessons
Start with a warming-up creativity lesson and paint original gift cards for the different holidays: New Year, Christmas, Birthday, Easter, March 8, and Wedding!
New Year, Christmas, Birthday - these are wonderful and beloved holidays for all of us! We invite you to plunge into the atmosphere of creative fun and paint gift cards together with Alexander Votsmush.

From this course, you will learn how to find original ideas for your scenes, make interesting sketches, and paint in a concise, calligraphic artist's manner. Any amazing card can be ready in just 20 minutes!

How easy is it to make the first step to the white paper? Trust your creative imagination, paint from your heart and dissolve in the process? You will learn all about this from Alexander's lessons!

This course is suitable for beginners and advanced watercolor artists!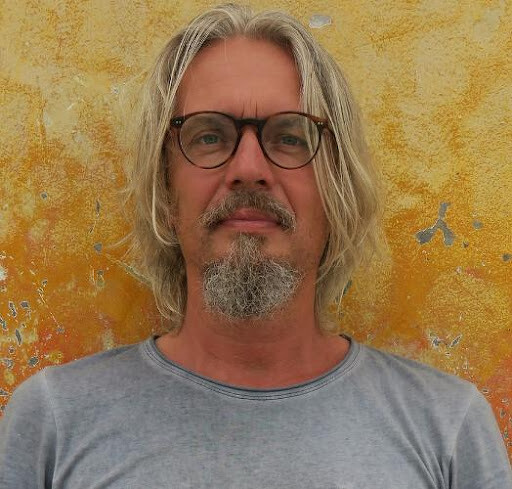 Professional watercolor artist with over 20 years of experience.
Member of the Russian Artists' Union.
Since 1997 he has been participating in regular expositions in the exhibition halls of the Central House of Artists.
Over the past 20 years, he has held many thematic and individual exhibitions in Russia and took part in numerous international. Participated in the auction "Sotheby's" - "Art Link" (Israel).
Member of the International Art Fund, International Association of Artists (UNESCO).
Here you can see the works of Alexander
For all levels of watercolor skills — from beginners to advanced! You can even paint with your children!
Who wants to paint in a concise calligraphic manner. Any amazing gift card will be ready in just 15-20 minutes!
Who wants to learn how to find ideas for interesting gift card scenes
Who wants to learn the author's watercolor techniques, how to tune in, and get real pleasure from the creative process
If you join today, you will receive:
---
Course "WATERCOLOR CARDS"
(Price: 63.99 EUR)
8 video lessons (approx. 2 hours)
7 watercolor gift cards on different topics

Lifetime access

24/7 access from any location at your own pace

Bonus: Warm-up lesson

(Price: 4.99 EUR)
Alexander shows the basics of his watercolor techniques. Let's make a quick sketch with imaginary characters!
Bonus: support from like-minded people (Closed students' chat)
(priceless)
Bonus: Certificate of completion
(priceless)


How our course is organized?
Full course program
A list of course materials
Friendly community of beginner and professional artists
Recorded video lessons (which build one upon another)

Watch lessons at your own pace
Closed students' chat
Own Portfolio
Skills and knowledge practiced
Part of our art community
Certificate of completion
Which materials do you need for the course?
---
Watercolor paper: large and small gluing
Simple sketchbook
Brushes (no. 2, 4, 5, 12 round and flat) - columns or synthetics
Fleitz
Plastic palette
Minimum size food containers for mixing colors, 3 pcs.
Paints in cuvettes and tubes: Ocher, Sienna, Sepia, Cobalt blue, Ultramarine, Scarlet, Black - the main colors! More is welcome
Simple pencil
Water
Examples of works
by Alexander Votsmush
Our happy students say...
Our happy students paint...
Frequently asked questions
How do I start the course?
What happens after payment?
What do I need to study online?
Contact us
For customer care:
info@artefactoschool.online

For collaborations:
miroslava.artefacto@gmail.com

Contact the founder:
miroslava.artefacto@gmail.com

Our working hours:
Monday — Friday
7 am — 6 pm Central European Time (CET)
Artefacto Learning Platform Limited