NEW ONLINE COURSE BY ZE ZE LAI
Birds, Textures and Effective Backgrounds

Learn to create stunning textures and backgrounds with Ze Ze Lai
new ONLINE COURSE by Ze Ze lai
Birds, Textures and Effective Backgrounds
Learn to create stunning textures and backgrounds with Ze Ze Lai
LIFETIME ACCESS
Language: English
How to let your paintings breathe and live? To create amazing artworks on wet easily? To avoid the fear of making a mistake and ruining the whole painting?

A brilliant artist Ze Ze Lai knows the answers to these questions and will share them with you! Her style is distinctive and memorable, her paintings know no equal. Soft transitions, tender but saturated colors, and satin-like textures make them look really incredible!

Join us at the course, learn the nuances of Ze Ze's technique, plunge into the meditative process of painting, and discover a simple way to create a masterpiece!
3,5 hours of video lessons with detailed explanations in English and lifetime access
One painting for each season: Spring Flowers, Summer's Delight, Autumn Leaves,
Winter Time
Individual feedback from the instructor Ze Ze Lai or our curator Prasad Beaven (depending on the plan)
This course is for those who have intermediate and advanced level in watercolor and want...
to combine the main object and the effective backgrounds
to make mysterious vague backgrounds
to practice the wet-on-wet technique
to learn to add depth and mood to the painting
to know how to lift color to create effective textures.
Ze Ze about the course...
What results you will achieve at the course:
Understand all the nuances of the wet-on-wet technique
Learn to convey the unique mood and atmosphere of different seasons of year
Feel free and relaxed while painting on wet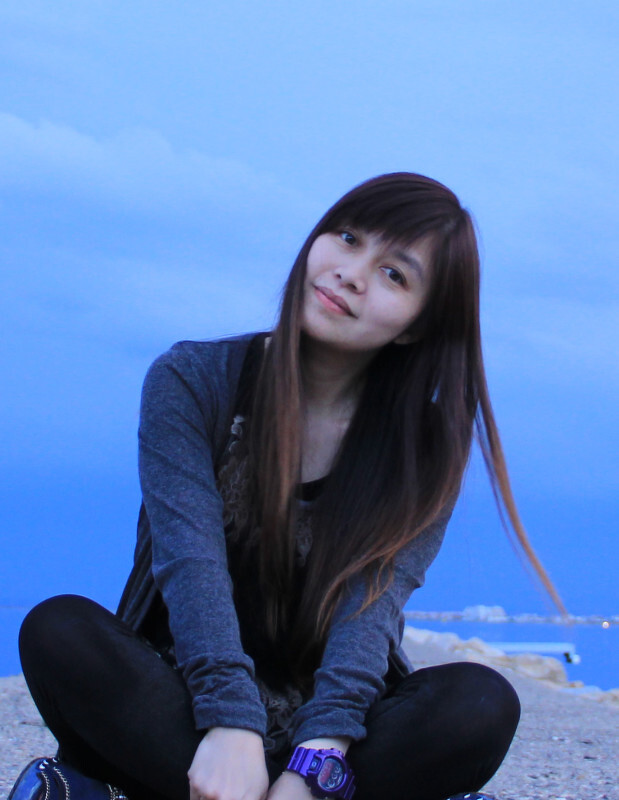 As a watercolor artist, Ze Ze specializes in painting birds. She creates dream-like and mystical scenes, capable of bringing her viewers on a journey and voyage through their imagination.

Ze Ze is Vice President of International Watercolor Society (IWS Global) and President of the International Watercolor Society Hong Kong (IWS Hong Kong).

She's taken part in about 100 exhibitions around the world and won numerous awards.

She is often selected to jury national and international art competitions.
In 2016, Ze Ze also started the publishing of the International Watercolor Bilingual Magazine, further expanding and bringing together the watercolor talents of the east and the west.
6 lessons (total 3 h. 33 min)

4 watercolor paintings

Access to the students' chat

LIFETIME access to the course
Now you can pay in installments! Press the button below to explore👇
Price: 89€

~97$
6 lessons (total 3 h. 33 min)

4 watercolor paintings
Access to the students' chat
Individual feedback from curator Prasad Beaven on each painting within 75 days
LIFETIME access to the course
Now you can pay in installments! Press the button below to explore👇
Price: 109€

You have no risks - we support you!
No risk for you
In case after 1-2 lessons of the coursе (within 1 week after purchase) you realize that watercolor painting is not for you, YOU WILL GET YOUR MONEY BACK!
If the start date is not convenient - we freeze the course (1 time free of charge for a plan with feedback)
Freedom & Mobility
Make your own schedule and go through the lessons at a comfortable pace - whenever and wherever you like
How is our course organized?
Full course program
List of course materials
Friendly community of beginner and professional artists
Recorded video lessons
Watch lessons at your own pace
Closed students' chat
Feedback from instructor or curator
Certificate of completion
Own portfolio
Skills and knowledge practiced
Part of our art community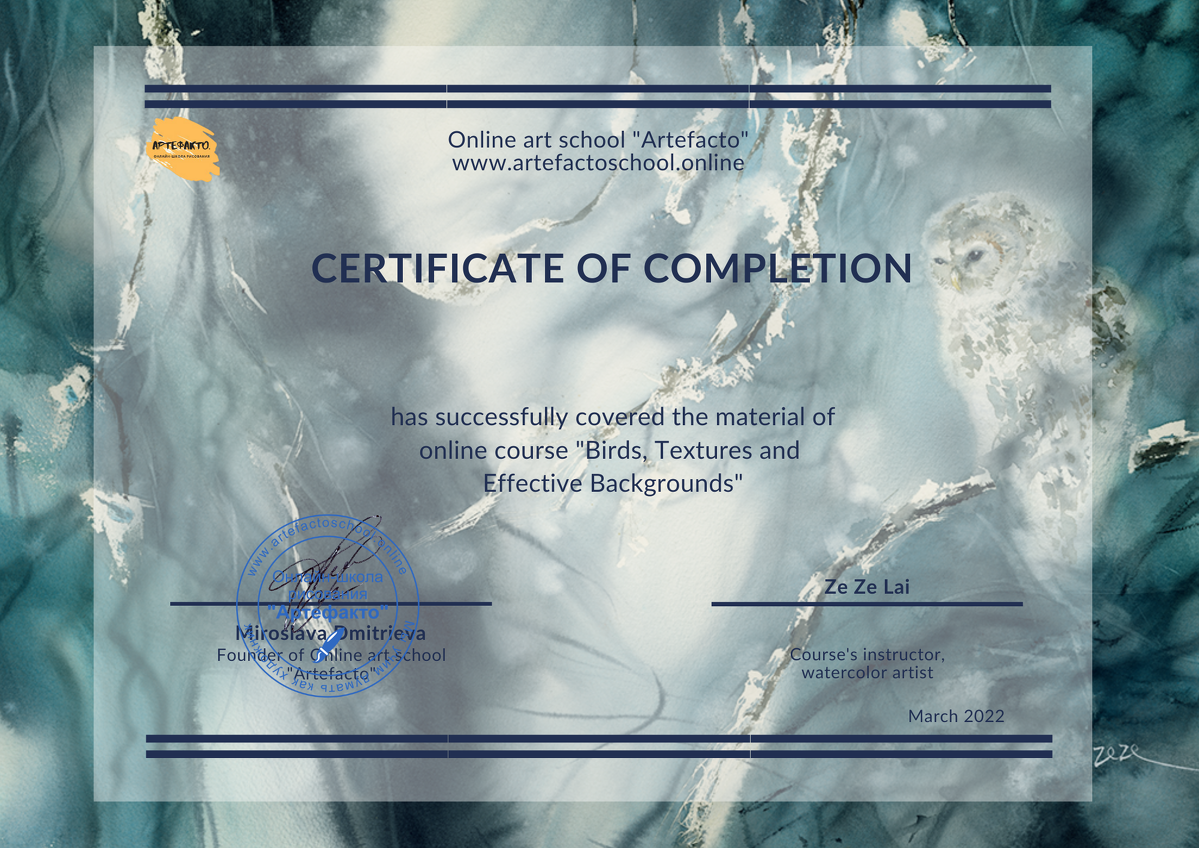 Certificates of completion
Upon completion of the course for the students of Elite plan we issue a certificate. The certificate could be used as a proof of your qualification's upgrade at work (if it is related to arts) and for your private affairs as a recognition of your mastery in watercolor.
Premium plan - our curator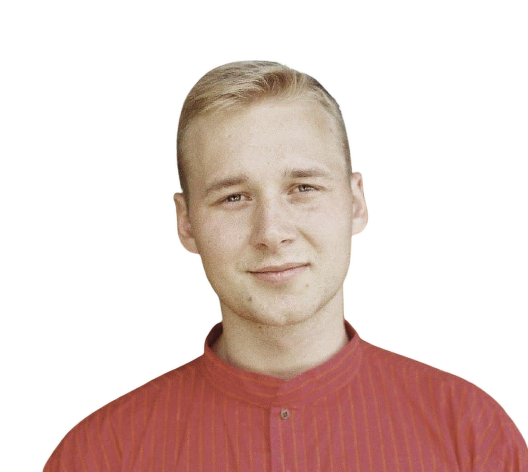 Prasad is a practicing artist mainly interested in the medium of watercolor and ink.
His childhood spent in the foothills of the Himalayas has made a big impression on his character and interests.
A recent graduate of the Prince's School of Traditional Arts
He was exposed to a range of art forms and cultures including Indian Miniature, Persian painting, Geometry, Icon painting, and Chinese Landscape painting.
Through this course, Prasad had the opportunity to meet Prince Charles where they discussed their shared interest in watercolor.
Prasad also won the Ciclitira Prize, through which his works will be hung in the prestigious Saatchi Gallery.
Our happy students paint...
Our happy students say...
Which materials do you need
for the course?
---
300gsm watercolor paper (recommended brand: Fabriano / Ecolor)

Brushes: Flat brushes (3inches, 1.5 inches and 1 inch) 1 small round brush, several Nylon brushes with slanted top or flat top

Masking fluid
PVC backing (1-3mm thick)
Thin PVC sheet (small only)
Sponge
Pencil / Mixing palette / water container
Examples of Prasad's works
Frequently asked questions
How do I start the course?
What happens after payment?
What do I need to study online?
Still have some questions? We will be happy to answer them. Please email us at info@artefactoschool.online