ONLINE COURSEby Konstantin Sterkhov
Get ready to learn about tone and tonal values with a world-renowned artist Konstantin Sterkhov
ONLINE COURSE by Konstantin Sterkhov
Get ready to learn about tone and tonal values with
a world-renowned artist Konstantin Sterkhov
UNLIMITED ACCESS FOREVER
Language: English
Convenient learning though high-quality lessons in English + Exercises
Paint snowy village, forest and city scapes with interesting architecture and people
Individual feedback in Elite tariff from Konstantin Sterkhov and in Premium from curator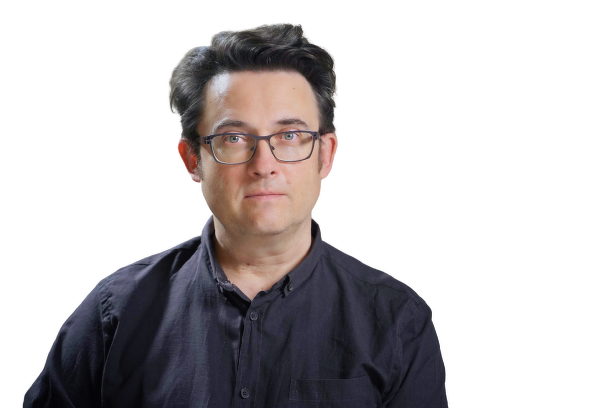 Over 30 years of painting experience and 20 years of teaching practice

70 international and 10 solo exhibitions, member of the jury for various international competitions

My paintings are placed in museums, private and corporate collections worldwide

I am an author of the book «Masters of Watercolor» and the founder of the magazine «Planet of Watercolor»

Brand ambassador of the leading producers of art materials (Daniel Smith, Roubloff, Nevskaya Palette)

Member of Artists Union of Russia, Saint-Petersburg Watercolor Society, and Watercolor Society of Finland
Our course at a glance...
Learn not only to analyze tonal relations, but we will also practice creating monochrome works in warm and cool tones
Learn to adding a second color and even mixing all the colors of our palette to get one neutral tone
Learn to enhance our painting with spectacular accents, master several new techniques for creating textures
To learn what is lighter, what is darker, what are the variations of grey, how to bring an object forward or backward
Learn to work with limited palette
(1 or 2 colors)
Learn to
create an amazing graphic work with just one paint
Meeting the instructor, acquaintance with materials.
Learn to see the select the center of interest, unite the tonal spots, do the soft and sharp edges, transmit the effect of frosty forest using salt and set small accents in the work.
You will learn how to control the painting using a wet technique, make sharp and soft edges, create a harmony of warm and cool colors, build a dynamic composition and create convincing sun light.
Learn how to transmit air perspective with tone, to use wax crayon to make an effect of snowfall, to combine soft and sharp edges to emphase the main, to use a few effective tricks to create textures, to create an effect of vintage photograph.
Learn to make a neutral tone using all colors of the palette, to transmit the aerial perspective, to paint buildings without excessive details, to make the effect of wet asphalt, to make expressive accents.
Summary of techniques learned, feedback giving.
This course is designed for :
all levels of mastery in watercolor, i

t is very useful for non-experienced artists

who will master the most important skill: transmitting the entire spectrum of tones from light to dark

experienced artists who do not stop at what they can do and always eager to master their skills, learn new techniques and take a new challenge.
Our happy students say...
We offer different tariffs
Start painting right away
Videolessons in full HD from 2 camera angles
Additional exercises
Access to the student's chat
Access to the course 45 days
LIFETIME access to the course
Video lessons in full HD from 2 camera angles

Additional exercises
Access to the student's chat
Individual feedback from curator Prasad Beaven on each painting within 90 days
Access to the course 75 days
LIFETIME access to the course
Price: 89€

Videolessons in full HD from 2 camera angles

Additional exercises
Access to the student's chat
Individual feedback from instructor Konstantin Sterkhov on each painting within 90 days
Certificate of completion
Bonus: Lesson "Frozen waterfall"
Access to the course 75 days
LIFETIME access to the course
Price: 129€
If the cart contains items, it will be shown on the page

Для оформления заказа будет использована форма с кодом b-a645a
You have no risks - we support you!
No risk for you
In case after 1-2 lessons of the coursе you realize that watercolor painting is not for you, YOU WILL GET YOUR MONEY BACK!
For tariffs with feedback - If the start date is not convenient we freeze the course (1 time free of charge)
Freedom & Mobility
Make your own schedule and go through the lessons at a comfortable pace - whenever and whereever you like
Which materials do you need
for the course?
---
Paints: Nevskaya Palette, Daniel Smith or any high-quality artistic paints
Watercolor paper 300 g, size ~ A3
A flatbed or board for attaching paper, slightly larger than a sheet of paper
Brushes: flat #35, large round squirrel or imitation squirrel (# 10 to 14), medium sharp tip (# 6 to 8) and rigger (liner) # 2
Paper napkins or paper towel, paper tape, wax crayon or a candle, masking pencil, graphite pencil (B, 2B, 3B), eraser, plastic or ceramic palette, jar of water
Examples of Konstantin's works
How our course is organized?
Full course program
List of course materials
Friendly community of beginner and professional artists
Recorded video lessons (which build one upon another)
Watch lessons at your own pace
Closed students chat

Feedback from curator or teacher
Certificate of Completion
Own Portfolio
Skills and knowledge practiced
Part of our art community
Frequently asked questions
How do I start the course?
What happens after payment?
What do I need to study online?
Still have some questions? We will be happy to answer them. Please email us at info@artefactoschool.online