ONLINE LESSON BY Anna Ivanova
Learn how to create soft skin and tutu tones, convey deep intense dark tones and connect a very light subject with a very dark background
| | |
| --- | --- |
| LIFETIME ACCESS | |
| Language: English | |
Online lesson by Anna Ivanova
«Behind the scenes»
Learn how to create soft skin and tutu tones, convey deep intense dark tones and connect a very light subject with a very dark background
LIFETIME ACCESS
Language: English
Make a pencil drawing of a ballerina.
Learn how to make a drawing paying attention to anatomy and proportions.
Learn how to create soft skin and tutu tones, convey deep intense dark tones and connect a very light subject with a very dark background.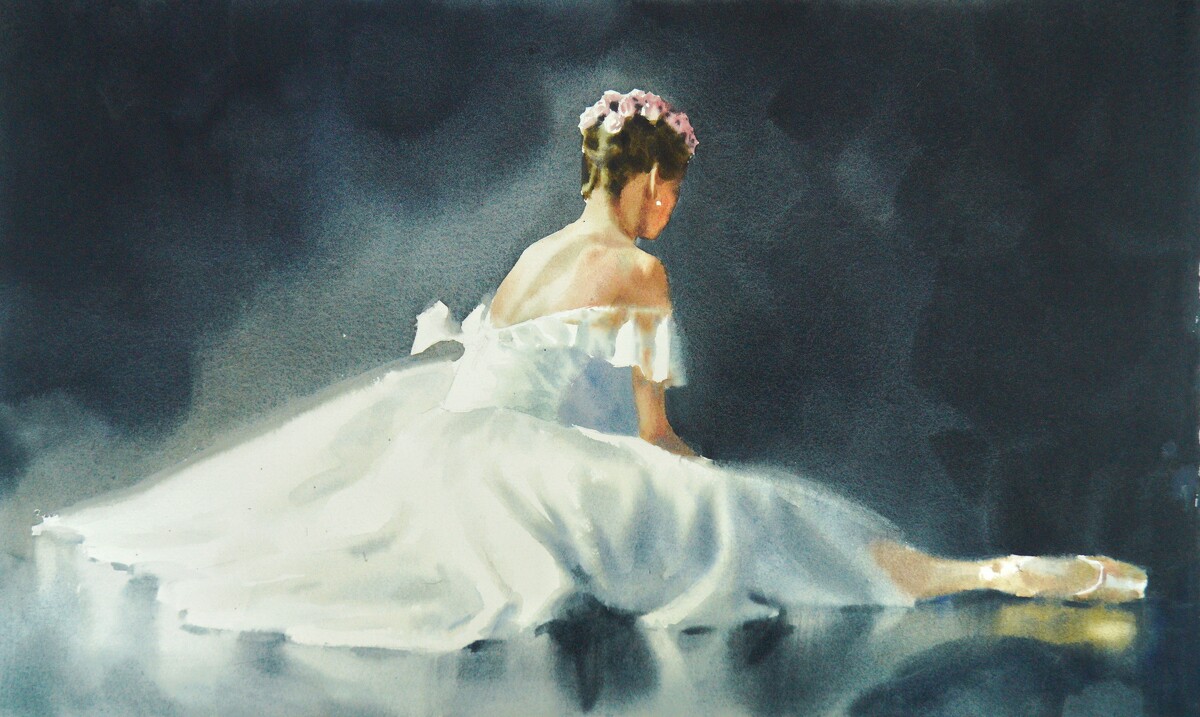 A winner at prestigious international contests (Shanghai International Watercolour Biennial, 2012; The International Young Masters Invitational Exhibition, 2016; TWWCE, 2016)
A participant of various national and international exhibitions (Re-interpretation, China; World Watercolor Exhibition, Thailand; Castra, Slovenia; Fabriano in Acquarello, Italy; Masters of watercolor, Russia etc.)
An instructor of workshops in Europe and Asia
1 video lesson in English

1 watercolor painting
Access to the course 45 days
LIFETIME ACCESS
Frequently asked questions
How do I start the course?
What happens after payment?
What do I need to study online?
Contact us
For customer care:
info@artefactoschool.online

For collaborations:
miroslava.artefacto@gmail.com

Contact the founder:
miroslava.artefacto@gmail.com

Our working hours:
Monday — Friday
7 am — 6 pm Central European Time (CET)
Artefacto Learning Platform Limited