ONLINE LESSON BY Lyubov Titova
Learn how to build a drawing of an ordinary glass jar, keeping the proportions and to put washes all over the paper, control its humidity during work
| | |
| --- | --- |
| LIFETIME ACCESS | |
| Language: English | |
Online lesson by Lyubov Titova
«Colorful tulips»
Learn how to build a drawing of an ordinary glass jar, keeping the proportions and to put washes all over the paper, control its humidity during work
LIFETIME ACCESS
Language: English
Make a pencil sketch of tulips and learn how to build a drawing of an ordinary glass jar, keeping the proportions.
Select colors for the future painting and prepare our paper for watercolor work.
Learn how to put washes all over the paper, control its humidity during work.
Make final touches, showing all the beauty of our subject.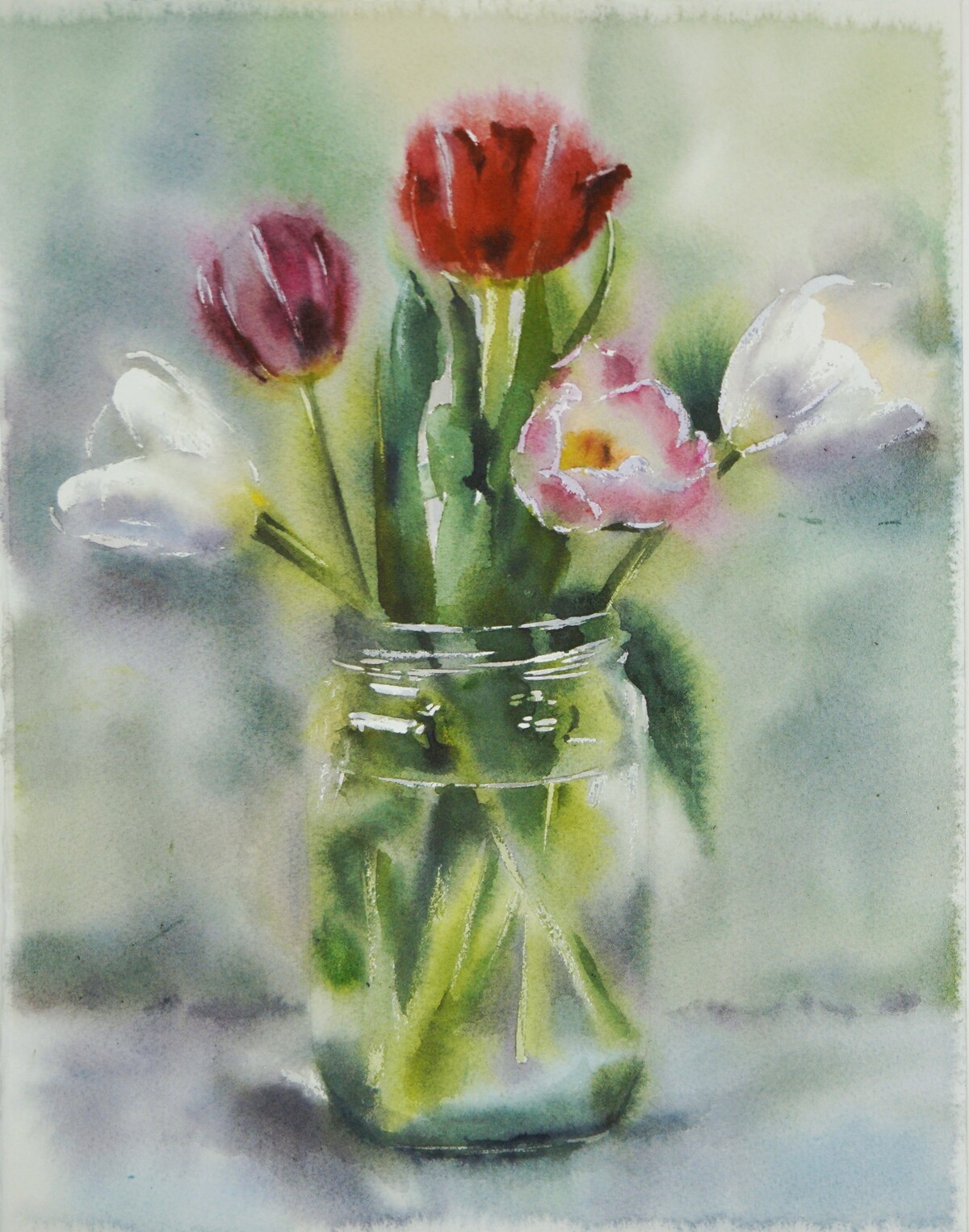 Meet your instructor

Lyubov Titova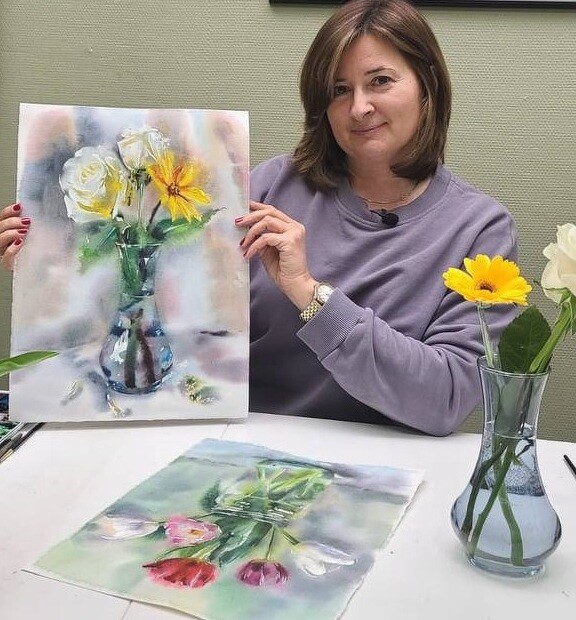 A practicing architect

A member of the International Federation of Aquarellists
A member of the International Arts Fund
Lyubov's early watercolor works were made in the classical technique of multi-layer watercolor painting
Most of her watercolors are painted on wet paper in the English technique created in the XIX century
1 video lesson in English

1 watercolor painting
Access to the course 45 days
LIFETIME ACCESS
Frequently asked questions
How do I start the course?
What happens after payment?
What do I need to study online?
Contact us
For customer care:
info@artefactoschool.online

For collaborations:
miroslava.artefacto@gmail.com

Contact the founder:
miroslava.artefacto@gmail.com

Our working hours:
Monday — Friday
7 am — 6 pm Central European Time (CET)
Artefacto Learning Platform Limited