ONLINE LESSON BY Susan Kuznitsky
Learn how to do the finishing touches - the highlights that make your painting shine
| | |
| --- | --- |
| LIFETIME ACCESS | |
| Language: English | |
Online lesson by Susan Kuznitsky
«Flower box»
Learn how to do the finishing touches - the highlights that make your painting shine
LIFETIME ACCESS
Language: English
How to do the finishing touches - the highlights that make your painting shine.
How to direct the viewer's eye by creating a light pattern.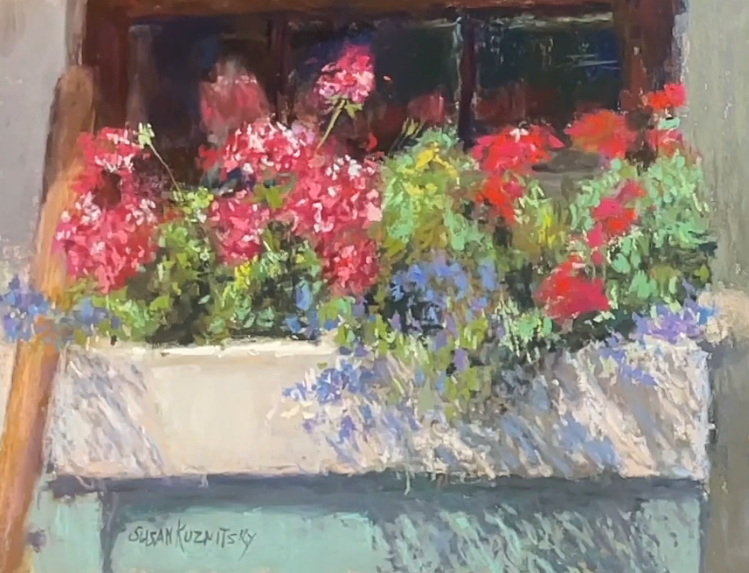 Meet your instructor
Susan Kuznitsky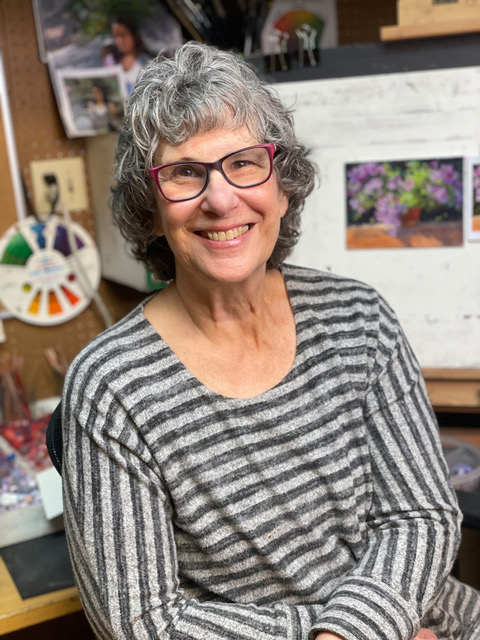 Susan was born in Chicago, USA, and had a very traditional art education, working in charcoal, oils, and watercolors
She graduated from the American Academy of Art in Chicago, worked as a freelance portraitist, then she opened her own studio in Chicago where she taught workshops and classes
She fell in love with the Impressionists' pastels, studied this medium and started teaching adults and children its peculiarities
She's taken part in more than 50 local and international painting contests as artist and juror, winning numerous awards
Susan is a signature member of 6 pastel societies, including International Association of Pastel Societies and Pastel Society of America
1 video lesson in English

1 pastel painting
Access to the course 45 days
LIFETIME ACCESS
Frequently asked questions
How do I start the course?
What happens after payment?
What do I need to study online?
Contact us
For customer care:
info@artefactoschool.online

For collaborations:
miroslava.artefacto@gmail.com

Contact the founder:
miroslava.artefacto@gmail.com

Our working hours:
Monday — Friday
7 am — 6 pm Central European Time (CET)
Artefacto Learning Platform Limited