ONLINE LESSON BY Galina Gomzina
Lesson
How to paint reflections realistically
Learn the secret methods of painting reflections and use techniques that will make water look alive
| | |
| --- | --- |
| LIFETIME ACCESS | |
| Language: English | |
Online lesson by Galina Gomzina
«How to paint reflections realistically»
Learn the secret methods of painting reflections and use techniques that will make water look alive
LIFETIME ACCESS
Language: English
Learn the secret methods of painting reflections.
Use techniques that will make water look alive.
Get Galina's practical tips and train to paint water realistically on small sketch.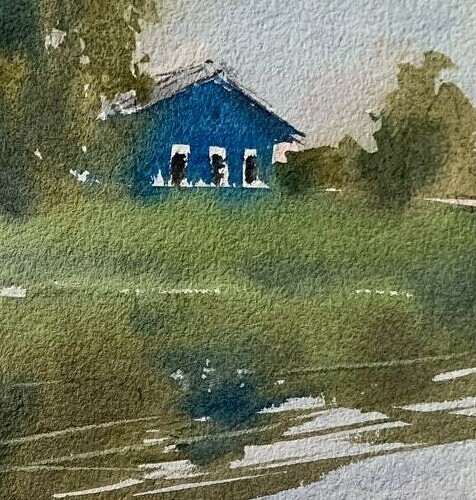 Meet your instructor

Galina Gomzina

Galina has been painting with watercolor since 1995.
She is a member of the Artists Trade Union of Russia and of the The Russian Society of Marine Artists.
She has held dozens of solo exhibitions in Russia and abroad.
She travels much, organizes plein airs in Russia and abroad, conducts watercolor workshops, and participates in international exhibitions.
She specializes in landscape, seascape, cityscape, and flower painting.
1 video lesson in English

1 watercolor painting
Access to the course 45 days
LIFETIME ACCESS
Frequently asked questions
How do I start the course?
What happens after payment?
What do I need to study online?
Contact us
For customer care:
info@artefactoschool.online

For collaborations:
miroslava.artefacto@gmail.com

Contact the founder:
miroslava.artefacto@gmail.com

Our working hours:
Monday — Friday
7 am — 6 pm Central European Time (CET)
Artefacto Learning Platform Limited