ONLINE LESSON BY Javid Tabatabaei
Lesson
Sunny day in monochrome
Learn how to paint monochrome cityscape in author technic
| | |
| --- | --- |
| LIFETIME ACCESS | |
| Language: English | |
Online lesson by Javid Tabatabaei
«Sunny day in monochrome»
Learn how to paint monochrome cityscape in author technic
LIFETIME ACCESS
Language: English
Train to make a monochromatic cityscape.
Show perspective on a sunny day.
Enliven our painting with figurative, cars, and other subjects, and practice working with tonal values.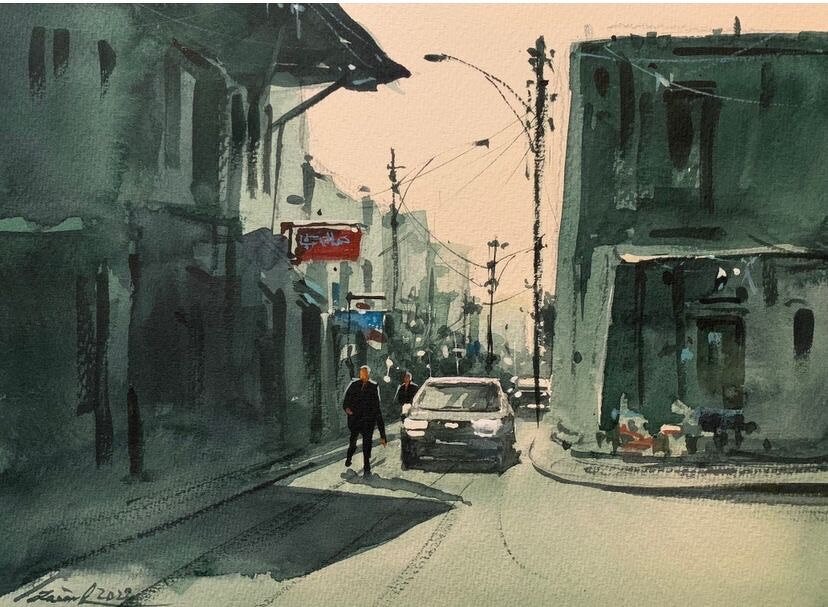 Meet your instructor
Javid Tabatabaei
Javid Tabatabaei is an artist who has been painting for more than 20 years.
He has participated in group and solo exhibitions all around the globe. His exhibitions have been held in a number of leading galleries and contemporary art foundations in China, Turkey, Italy, Pakistan, Japan, Serbia, Canada etc.
Javid Tabatabaei hosts both in-person and online workshops.
He has been on the jury for the international watercolor society of Turkey for 2 consecutive years.
Javid Tabatabaei is a Brand Ambassador of RockWell Art Supplies Inc. He has received a great number of awards worldwide.
1 video lesson in English

1 watercolor painting
Access to the course 45 days
LIFETIME ACCESS
Frequently asked questions
How do I start the course?
What happens after payment?
What do I need to study online?
Contact us
For customer care:
info@artefactoschool.online

For collaborations:
miroslava.artefacto@gmail.com

Contact the founder:
miroslava.artefacto@gmail.com

Our working hours:
Monday — Friday
7 am — 6 pm Central European Time (CET)
Artefacto Learning Platform Limited