recording OF 2 days online marathon
by Konstantin Sterkhov
Drawing. From Foundations to Details
Close your gaps in pencil drawing and work out the acquired knowledge in practice by making 2 drawings in just 2 days
RECORDING OF 2 DAYS ONLINE MARATHON by Konstantin Sterkhov
Drawing. From Foundations to Details
Close your gaps in pencil drawing and work out the acquired knowledge in practice by making 2 drawings in just 2 days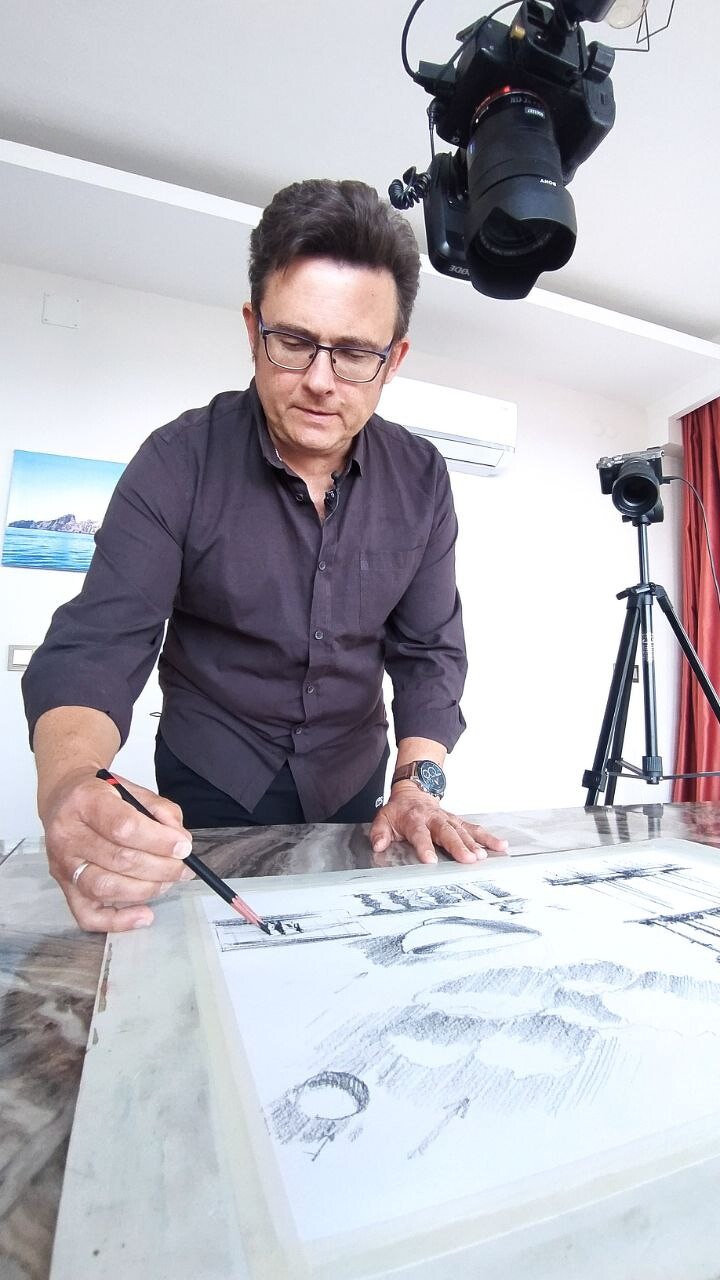 This marathon is for you if you:
Want to begin drawing but don't know where to start and how to choose materials
Don't know how to make your drawing realistic
See that your drawings don't resemble reference photos
Think that you are not talented enough to draw like a master
Understand that your drawings look flat, unproportional and lack harmony
Want to improve your painting skills
Program of our free marathon
After purchasing the recording, you will receive a recording of the marathon. We will go together from discussing the necessary materials to creating full-fledged paintings on our own.
1. Composition and proportions in a drawing.
Make a drawing "Apples in the garden"
Compose your subjects on paper to make them look harmoniously
Create right proportions in a drawing
Make a 3D-effect
2. Halftones and texture.
Correcting the main drawing mistakes.
Make a drawing "Blooming rose"
Make your drawing volumetric
Work on details and add realism to the drawing
Convey textures of subjects
Learn how to understand when your drawing is finished
Go over the main mistakes in creating a drawing and ways to correct them

What you will achieve at the marathon:
Learn what materials to use to get the needed effect in a drawing
Learn to use the basic principles of making a realistic and harmonious drawing
Understand what mistakes you have made in your drawings, learn how to correct them and prevent them in the future
Create 2 drawings that will become a part of your portfolio, decorate your home, or will be wonderful presents for your loved ones
Learn the secrets and life hacks of a world-renowned master and become more professional in drawing
Get more creative freedom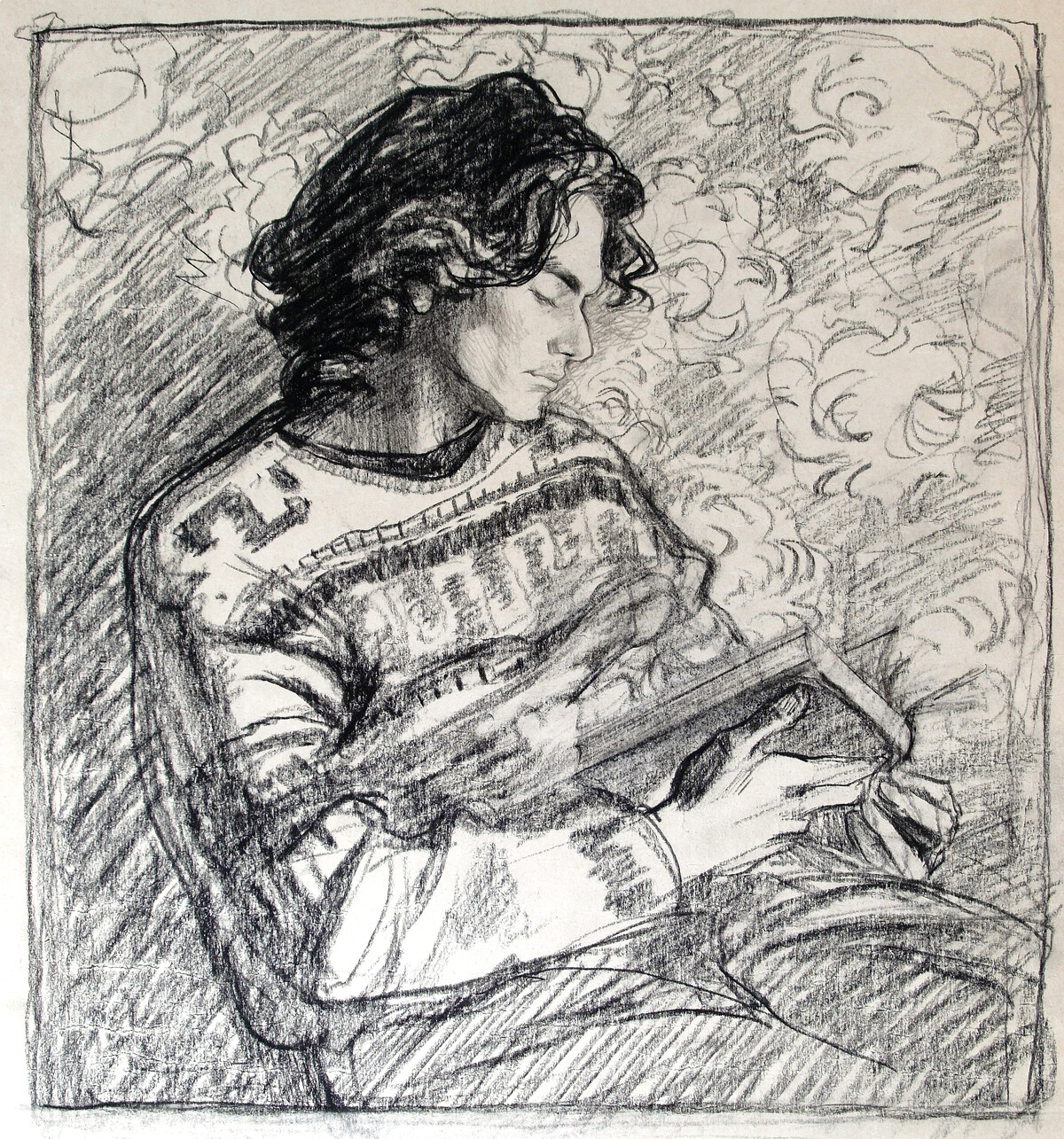 Meet your instructor
Konstantin Sterkhov
Are you just about to start with drawing?
Or you get unpredictable result in drawing?
I've been drawing for more than 30 years and have 20 years of teaching practice on different continents. Based on this experience, I developed my own training approach.

It simplifies the complex "drawing" process into a step-by-step practice-based method!
Want to know more? I invite you to take part in my online marathon.
Drawing is a foundation of every creative work
Having learned how to draw with a pencil, you can further develop in the direction you are interested in: painting, design, digital art, etc.
A systematic step-by-step approach makes a painting process clear and simple
Have lots of fun from the drawing process
If you have all the basic knowledge you need to create a drawing, the creative process will bring you pleasure, because you will get the expected results and won't worry that something will go wrong
Recording marathon «Drawing. From Foundations to Details»
30$
2 lessons (4h)
2 drawing paintings

LIFETIME access
BONUS: checklist «5 key principles of drawing»
24/7 access from any location at your own pace
Recording marathon «Drawing. From Foundations to Details»
30€
2 lessons (4h)

2 drawing paintings
LIFETIME access
BONUS: checklist «5 key principles of drawing»
24/7 access from any location at your own pace
Examples of Konstantin's work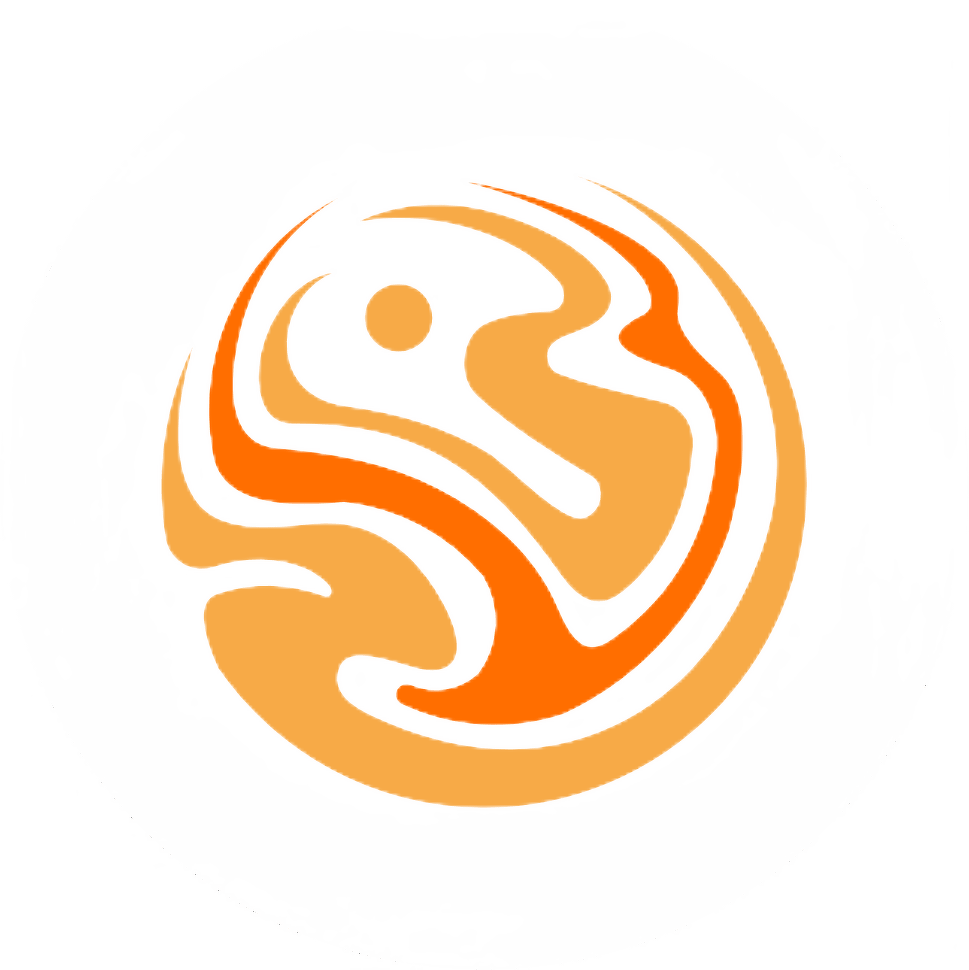 Contact us
For customer care:
info@artefactoschool.online

For collaborations:
miroslava.artefacto@gmail.com

Contact the founder:
miroslava.artefacto@gmail.com

Our working hours:
Monday — Friday
7 am — 6 pm Central European Time (CET)
Artefacto Learning Platform Limited